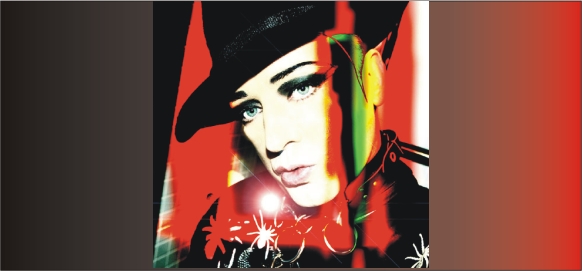 Culture Club
Culture Club will reunite in 2012. Boy George confirmed the band's re-formation in an interview, promising a new album and a "huge worldwide tour".

Register now for Culture Club Tour and Culture Club Ticket News

"We are getting back together," Boy George, real name George O'Dowd, told BBC Breakfast. Although the singer is releasing a solo album next week, he was asked about a reunion on behalf of DJ Mark Ronson, a Culture Club fan. "Next year," Boy George said. "This year I'm doing the Here and Now tour ... on my own," but "it's kind of a precursor for what I'm doing with Culture Club in 2012. We'll be doing a proper huge worldwide tour. And a new album."

Register now for Culture Club Tour and Culture Club Ticket News

Next year will mark Culture Club's 30th anniversary, and 10 years since the band's last re-formation. Culture Club erupted onto the music scene in the early 1980s with an eclectic mix of British New Wave, American soul and Jamaican reggae. The band consisted of Boy George (lead vocals), Mikey Craig (bass guitar), Roy Hay (guitar and keyboards) and Jon Moss (drums and percussion). They are associated with the Second British Invasion of British new wave groups that became popular in the United States due to the formation of the cable music channel MTV. From the time of the band's first album release in 1982 to its dissolution in 1986, Culture Club had amassed hits in numerous countries around the world.

Culture Club were, without doubt, one of the biggest pop bands of the 80s, racking up seven straight Top 10 hits in the UK and nine Top 10 singles in the US. Central to the band's appeal was the flamboyant front man Boy George, whose cross-dressing and heavy make-up created an image which was completely unique on the pop scene. George was also noted for his biting wit and frequently came up with cutting quips that won Culture Club media exposure on both sides of the Atlantic.

Although they drew influence from the 'New Romantic' movement, Culture Club were also inspired by the music and fashion of 'Northern Soul', which helped to create a broader appeal.
Culture Club grew out of the ashes of 'Sex Gang Children', formed by George and bassist Mikey Craig. Drummer Jon Moss and guitarist Roy Hay came on board, and by 1981 the band had been renamed. Early in 1982 a deal was signed with Virgin Records, but success eluded them until the release of their third single in the autumn, the massive breakthrough hit 'Do You Really Want To Hurt Me'.

Shortly after this Culture Club's debut album 'Kissing To Be Clever', climbed to No.5 on the UK charts, while another non-album single 'Time (Clock Of The Heart)' reached No.3.
The band's US success followed early in 1983 with the album and both singles riding high in the charts. A third single 'I'll Tumble 4 Ya' was taken from the album in the US, providing additional Top 10 success.

By the time their second album 'Colour By Numbers' was released in autumn 1983, Culture Club were the most popular pop group in the world. 'Colour By Numbers' spawned 'Karma Chameleon' a transatlantic No.1, which sold over five million copies worldwide. Meanwhile the album was kept off the US No.1 spot for six consecutive weeks by Michael Jackson's record-breaking 'Thriller'.

However the band's third album, 1984's 'Waking Up With The House On Fire', failed to repeat their earlier success with the critics and on the charts. Its lead single 'The War Song' was their final Top 10 hit of the decade on both sides of the Atlantic.

George began a long battle against drug dependence, confirming the group's break-up in 1987. That year he released his first solo single, a cover of the reggae classic 'Everything I Own', which rode a wave of public sympathy that culminated in a UK No.1.

In 1989 George embarked on a new dance orientated career having several hits across Europe with Jesus Loves You, which led on to him becoming established as one of Britain's leading club DJs. He returned the UK and US Top 30s in 1992 with the theme song to the hit movie 'The Crying Game'. Jon and Mikey have established their own studios and Roy composes for movies and TV in Los Angeles. Culture Club reunited in 1998, releasing the two-disc set 'VH1 Storytellers/Greatest Hits'. The first captures the band live in the VH1 studios tackling both old and new material while the second is a compilation of re-mastered hits. The band also had a No.4 hit in the UK that year with 'I Just Wanna Be Loved'.

Culture Club were the first band since The Beatles to achieve three top 10 hits from their debut album on the Billboard chart.

Awards and Nominations
1984 Culture Club won the Grammy Award for Best New Artist
1984 Nominated for the Grammy Award for Pop Vocal by Group
1985 MTV Video award for Best Art Direction and Best Special Effects for "It's a Miracle",
1986 Nominated for Favourite Group Video Artist - Pop/Rock.
2009 "Karma Chameleon" was chosen as the quintessential song of the 1980s by video site Ryeberg
Culture Club song books include :
• Kissing to Be Clever (including "Time (Clock of the Heart)" - 1982), London & Suffolk, West Central Printing Co. Ltd., distr. Music Sales Ltd.
• Colour by Numbers (1983), London & Suffolk, West Central Printing Co. Ltd., distr. Music Sales Ltd.
• Waking Up with the House on Fire (1984), London & Suffolk, West Central Printing Co. Ltd., distr. Music Sales Ltd.
• From Luxury to Heartache (1986), Virgin Music (Publishers) Ltd., distr. IMP-International Music Publications, Essex, England
• Culture Club (Songbook) (10 of their best songs - 1987), Virgin Music (Publishers) Ltd., distr. IMP-International Music Publications, Essex, England
Tour Dates
• Fri 29th Apr 2011
o The Gallery [club night], Judge Jules, Marco V, Boy George,
o Boy George Tour. Boy George Tickets. Culture Club Tour and Culture Club Tickets 2012
o Ministry of Sound - London
• Fri 24th Jun 2011
o NEC/ LG Arena – Birmingham
o Boy George Tour. Boy George Tickets. Culture Club Tour and Culture Club Tickets 2012
• Sat 25th Jun 2011
o Liverpool Echo Arena – Liverpool
o Boy George Tour. Boy George Tickets. Culture Club Tour and Culture Club Tickets 2012
• Sun 26th Jun 2011
o Evening News Arena [MEN] – Manchester
o Boy George Tour. Boy George Tickets. Culture Club Tour and Culture Club Tickets 2012
• Wed 29th Jun 2011
o Metro Radio Arena - Newcastle-upon-Tyne
o Boy George Tour. Boy George Tickets. Culture Club Tour and Culture Club Tickets 2012
• Thu 30th Jun 2011
o Motorpoint Arena – Sheffield
o Boy George Tour. Boy George Tickets. Culture Club Tour and Culture Club Tickets 2012
• Fri 1st Jul 2011
o The O2 Arena – London
o Boy George Tour. Boy George Tickets. Culture Club Tour and Culture Club Tickets 2012
• Sat 2nd Jul 2011
o Brighton Centre – Brighton
o Boy George Tour. Boy George Tickets. Culture Club Tour and Culture Club Tickets 2012

2002 Culture Club Tour dates and Culture Club Tickets

Culture Club Tour dates 2002
December Date Location
Saturday 28th Vicker Street, Dublin Culture Club Tickets

Sunday 29th Vicker Street, Dublin Culture Club Tickets

Tuesday 31st Hogmanay, Princes Street Gardens, Edinburgh Culture Club Tickets

Register now for Culture Club Tour and Culture Club Ticket News