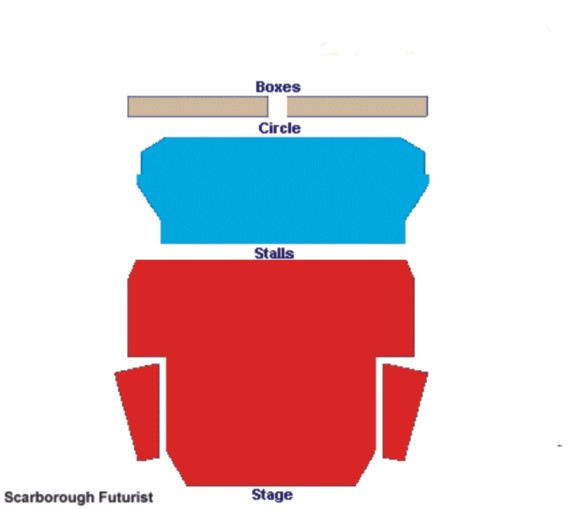 Futurist Theatre

The Futurist provides varied entertainment for both local people and visitors, from major stars for one-off concerts to full staged weekly musicals, children's shows, ballet, one-off concerts, and of course the traditional summer shows.

When the Futurist is not presenting live entertainment it reverts to its role as a cinema, showing the latest blockbusters.


Bars and Interval Refreshments: The Futurist has two bars around the theatre. The Stalls and Circle bars are open pre-show, prior to the auditorium being opened. Interval drinks can be ordered from both bars, prior to the commencement of the show.

Lost Property: Should you leave anything in the Theatre you may enquire if it has been handed in at lost property by calling the box office.

Photography: The use of cameras, video equipment and audio recorders in this theatre is forbidden.

Smoking: The Futurist is a non smoking theatre.Welcome to the Futurist Theatre, the home of great entertainment. The site of the Futurist has been used for entertainment from as far back as 1903.



Futurist Theatre,
Foreshore Road, Scarborough,
North Yorkshire, YO11 1NT