Jessie J
Register for for Jessie J Tickets and Tour news - Jessie J Domino on Holiday Video
02 Feb 2012
Jessie J Bauer Radio Takeover!

Hear Jessie J at 8pm for a 2-hour Jessie J special across Bauer Radio's In: Demand network - that's 17 radio stations! The first hour will be a 'takeover' with Jessie selecting tracks plus an interview. The second hour will be 'Live from The Cavern Club' Liverpool, where Jessie performed to competition winners last week.

Jessie J Sings Fresh Prince Theme Tune - Good Effort!
Click HERE to see Jessie in action...
01 Feb 2012
BRIT AWARDS 2012

Vote for Jessie J - British Breakthrough Artist and Best Single!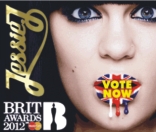 Jessie J has confirmed that she will embark on a tour in 2012
The 'Price Tag' star revealed her plans for the coming twelve months during a Ustream webchat with her friends. Asked by a fan if she would be touring next year,
Jessie J
replied: "Yes I will be doing a tour next year. "Bigger and better venues hopefully and more people to sing a long."
The star's most recent 'Heartbeat' tour saw her perform mid-sized venues across the UK, so speculation is sure to grow that the singer may step up to arenas in 2012.
10 Jan 2012

Jessie J uploaded a video on her personal YouTube channel thanking her fans for their support. this is dead cool!
JESSIE J - 2011 TOUR SCHEDULE

Jesse J Tour Dates

17-Oct

Birmingham Academy
Jesse J Tour Dates

19-Oct

Doncaster Dome
Jesse J Tour Dates

21-Oct

Manchester Apollo
Jesse J Tour Dates

22-Oct

Liverpool University
Jesse J Tour Dates

23-Oct

Bournemouth International Centre
Jesse J Tour Dates

25-Oct

Usher Hall, Edinburgh
Jesse J Tour Dates

26-Oct

Bridlington Spa
Jesse J Tour Dates

27-Oct

Plymouth Pavilions
Jesse J Tour Dates

29-Oct

Cardiff International Centre
Jesse J Tour Dates

30-Oct

Leeds Academy
Jesse J Tour Dates

01-Nov

Hammersmith Apollo, London
Jesse J Tour Dates

03-Nov

Brighton Centre
About Jessie J
Outspoken, righteous, cool and fun. There hasn't been a pop star like Jessie J before. You're unlikely to find one in the future either. They broke the mould with this one. Is she ready for it all? 'People sometimes ask me who styled you? Who wrote your songs? I'm like, I did! I've got a personality. That's why I started writing music in the first place. Every single song on the album is a story of my life. I feel ready. Of course I do. I feel ready, now steady and go are catching up with me.'
Register for for Jessie J Tickets and Tour news
JESSIE J
Christened Jessica Ellen Cornish (born on 27 March 1988), is a unique and powerful singer-songwriter, currently signed to Island Records. Jesssie began her career as a songwriter for artists including Chris Brown and Miley Cyrus. Her debut single, "Do It Like a Dude", was released in November 2010 and reached number two on the UK Singles Charts. Jessie J followed this with single "Price Tag" which was an amazing number one hit in the United Kingdom, France, Ireland and New Zealand, and reached the top 10 in nineteen other countries. Her debut album, Who You Are, was released in February 2011 and achieved a number two status on the UK Albums Chart. In February 2011 Jessie J won a BRIT Award, Critics' Choice. Jessie J is an amazing talent!