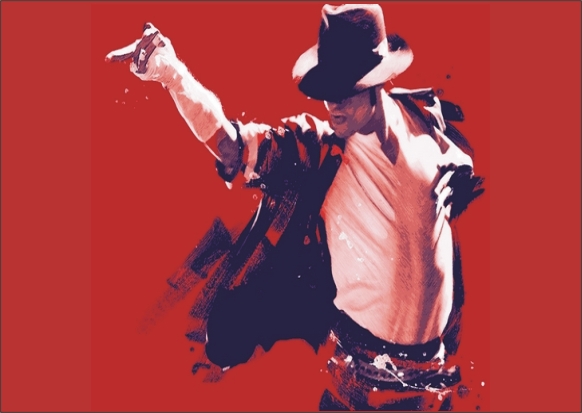 Michael Jackson
MICHAEL JACKSON THE TRIBUTE CONCERT
8th October 2011 - CARDIFF MILLENNIUM STADIUM
More info:

07/11/2011
Conrad Murray has been found guilty of involuntary manslaughter in the 2009 death of Michael Jackson. A jury took less than nine hours to decide the verdict following a six-week trial.
MICHAEL FOREVER TRIBUTE CONCERT
"I am greatly honored with much appreciation toward the generosity that Global Live Events has shown by planning this tribute event on behalf of my late son, Michael Jackson.
Michael gave his entire life to the world through his love, his music and his devotion to healing the planet. It is with great gratitude for me to give my complete blessing and full support to what I consider to be the one and only Official Michael Jackson Tribute Concert. The event, "Michael Forever –The Tribute Concert," will be held at the Millennium Stadium in Cardiff, Wales, on October 8, 2011.
I will be there along with as many members of my family that are available. I am positive that this event will be an event great enough in scale, talent and imagination to form a worthy celebration of Michael's life. It is intended to be the biggest, and the best concert event in the world for many years to come. This is how Michael would have wanted it and I am sure it will be exactly that.
Thank you WORLD for your LOVE and SUPPORT! I'll see you on October 8th, 2011!"
Katherine Jackson
Rumours are abound for a proposed Michael Jackson tribute concert to feature a galaxy of international superstars! Organisers have benn quoted this will "touch the hearts of millions" around the world
The King of Pop's mother Katherine and his siblings Marlon, Tito, Jackie and La Toya are working with officials at promotion company Global Live Events to stage a spectacular show in honour of the late star.
Details of the concert, which will benefit charities in the U.S. and the U.K., will be revealed at a special press conference in Los Angeles on Monday (25Jul11), but the promoters are certain the event will be a global smash.
A spokeswoman for Global Live Events says, "(It) will feature the world's most amazing music performers and be in honour of one of the greatest and best-loved entertainers of our time. This spectacular event will touch the hearts of millions around the world."

Register now for more info and ticket news for Michael Jackson tribute concert

Michael Jackson, one of the most without question beloved entertainers and profoundly influential artists of all-time, leaves an indelible imprint on popular music and culture.
Five of Jackson's solo albums - "Off the Wall," "Thriller," "Bad," "Dangerous" and "HIStory," all with Epic Records - are among the top-sellers of all time and "Thriller" holds the distinction as the largest selling album worldwide in the history of the recording industry with more than 70 million units sold. Additionally, singles released from the Thriller album sold more than 100 million copies worldwide, another all time record.
During Michael's extraordinary career, he sold an estimated 750 million records worldwide, released 13 No.1 singles and became one of a handful of artists to be inducted twice into the Rock and Roll Hall of Fame. The Guinness Book of World Records recognized Michael Jackson as the Most Successful Entertainer of All Time and "Thriller" as the Biggest Selling Album of All Time. Michael Jackson won an amazing 13 Grammy Awards and received the American Music Award's Artist of the Century Award.
Michael Jackson started in the music business at the age of 11 with his brothers as a member of the Jackson 5. In the early 1980s, he defined the art form of music video with such ground-breaking videos as "Billie Jean," "Beat It" and the epic "Thriller." Jackson's sound, style and dance moves inspired subsequent generations of pop, soul, R&B and hip-hop artists.