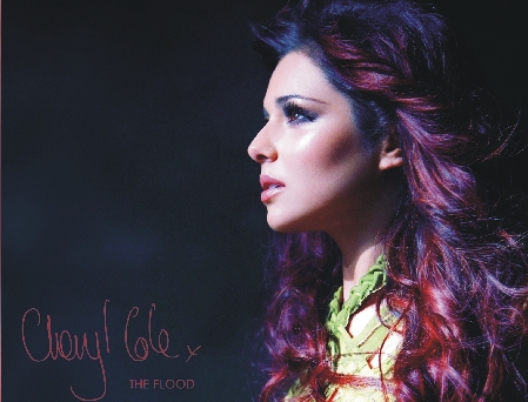 Cheryl Coles new album "Messy Little Raindrops" is out now, including the Single "The Flood".

The Girls Aloud singer Cheryl Cole continues to go from strength to strength in pursuit of a creditable solo career and is expected to perform a solo tour sometime this year.
Her single 'The Flood' received critical acclaim. Her album "Messy Little Raindrops" is her second studio album . The project is the follow-up to Cheryl Cole's multi-platinum debut solo album 3 Words (2009). This follows seven successful years as a member of Girls Aloud. 'The Flood' was preceded by the lead single, "Promise This", peaking at number one in Ireland and the UK. The album debuted at number one in the UK, and at number two in Ireland. Register Now

Cheryl Cole recently supported The Black Eyed Peas Tour, The E.N.D. and was an overwhelming success with fans.

BLACK EYED PEAS with support from Cheryl Cole
London, O2 Arena on May 5th: Cheryl Cole Tickets
BLACK EYED PEAS with support from Cheryl Cole
London, O2 Arena on May 6th: Cheryl Cole Tickets
BLACK EYED PEAS with support from Cheryl Cole
Birmingham, LG Arena on May 8th: Cheryl Cole Tickets
BLACK EYED PEAS with support from Cheryl Cole
Manchester, M.E.N Arena on May 23d: Cheryl Cole Tickets
Register now for the latest Cheryl Cole tickets and Cheryl Cole Tour News and Cheryl Cole info and other events.
Cheryl Cole Tickets more info coming soon Register Now
The Girls Aloud singer Cheryl Cole continues to go from strength to strength in pursuit of a creditable solo career and is expected to perform a solo tour sometime this year. Her single 'The Flood' received critical acclaim. Her album "Messy Little Raindrops" is her second studio album . The project is the follow-up to Cheryl Cole's multi-platinum debut solo album 3 Words (2009). This follows seven successful years as a member of Girls Aloud.
Event Travel Ltd · Ground Floor Suite, The Paddocks, 347 Cherry Hinton Road, Cambridge, CB1 8DH |
Telephone +44 (0) 8444 721 222
|
Fax + 44 (0)1223 506 558
|
© 2010 Email
|
Site overview