Alegría de Cirque du Soleil Packages - Alegria Tour Dates - About Alegria
Cirque du Soleil - Alegría de Cirque du Soleil is a mood, a state of mind. The themes of this spectacular show, whose name means "jubilation" in Spanish, are many. Power and the handing down of power over time, the evolution from ancient monarchies to modern democracies, old age, youth—it is against this backdrop that the characters of Alegría play out their lives. Kings' fools, minstrels, beggars, old aristocrats and children make up its universe, along with the clowns, who alone are able to resist the passing of time and the social transformations that accompany it. Cirque du Soleil, and critically-acclaimed production Alegría visited Manchester, Glasgow, Birmingham and Dublin in April 2012

SEE Cirque du Soleil - MICHAEL JACKSON IMMORTAL WORLD TOUR


ALEGRIA TOUR DATES
| | | | | | |
| --- | --- | --- | --- | --- | --- |
| Tour 2012 | Date | Venue | City | Premium Package | Gold Package |
| Alegria Tickets | 04/04 | ENA | Manchester | | |
| Alegria Tickets | 05/04 | ENA | Manchester | | |
| Alegria Tickets | 06/04 | ENA | Manchester | | |
| Alegria Tickets | 07/04 | ENA | Manchester | | |
| | | | | | |
| Alegria Tickets | 11/04 | SECC | Glasgow | | |
| Alegria Tickets | 12/04 | SECC | Glasgow | | |
| Alegria Tickets | 13/04 | SECC | Glasgow | | |
| Alegria Tickets | 14/04 | SECC | Glasgow | | |
| Alegria Tickets | 15/04 | SECC | Glasgow | | |
| | | | | | |
| Alegria Tickets | 18/04 | NIA | Birmingham | | |
| Alegria Tickets | 19/04 | NIA | Birmingham | | |
| Alegria Tickets | 20/04 | NIA | Birmingham | | |
| Alegria Tickets | 21/04 | NIA | Birmingham | | |
| Alegria Tickets | 22/04 | NIA | Birmingham | | |
| | | | | | |
| Alegria Tickets | 25/04 | O2 Arena | Dublin | | |
| Alegria Tickets | 26/04 | O2 Arena | Dublin | | |
| Alegria Tickets | 27/04 | O2 Arena | Dublin | | |
| Alegria Tickets | 28/04 | O2 Arena | Dublin | | |
| Alegria Tickets | 29/04 | O2 Arena | Dublin | | |
| | | | | | |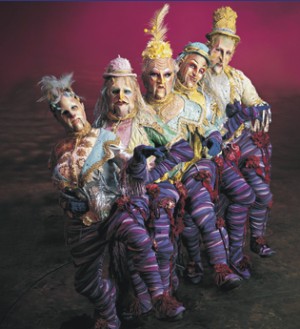 Alegría is a classic Cirque du Soleil production that has received international acclaim and wowed over 10 million people worldwide since it premiered in 1994 in Montreal. Alegría is a features an international cast of 55 performers and musicians from 17 countries and showcases breathtaking acrobatics.

The spectacular 2½ hour production showcases gravity-defying acrobatics which will dazzle and astound audiences of all ages. Fans will hold their breath as the skill and poise of the world-renowned performers are put to the test with dramatic acrobatics such as the intense and high-energy Aerial High Bars in which daring aerialists fly to catchers swinging more than 40 feet above the stage.

In the rhythmic and dangerous Fire-Knife Dance, artists manipulate flaming knives around their bodies, while Power Track showcases a brilliant display of synchronized choreography and tumbling on a trampoline system magically concealed under the stage floor. In Russian Bars, artists fly through the air and perform spectacular somersaults and mid-air turns, landing on bars perched on the sturdy shoulders of catchers.

Cirque du Soleil has dazzled and amazed almost 100 million people in 300 cities across five continents since its humble beginnings in Quebec in 1984, and its return to the UK in 2012 is set to be one of the entertainment highlights of the year. Cirque du Soleil has visited Manchester, Glasgow and Birmingham previously with Delirium in 2007/08, Quidam in 2009 and Saltimbanco in 2010.

Cirque du Soleil "Circus of the Sun", a Canadian production/entertainment company, are self-described as a "dramatic mix of circus arts and street entertainment." Cirque du Soleil is based in Montreal, Quebec, Canada, and located in the inner-city area of Saint-Michel, it was founded in Baie-Saint-Paul in 1984 by two former street performers, Guy Laliberté and Daniel Gauthier.

Initially named Les Échassiers, they toured Quebec in 1980 as a performing troupe and encountered financial hardship that was relieved by a government grant in 1983 as part of the 450th anniversary celebrations of Jacques Cartier's discovery of Canada.Le Grand Tour du Cirque du Soleil was a success in 1984, and after securing a second year of funding, Laliberté hired Guy Caron from the National Circus School to re-create it as a "proper circus". Its theatrical, character-driven approach and the absence of performing animals helped define Cirque du Soleil as the contemporary circus ("nouveau cirque") that it remains today.

Each Cirque du Soleil show is a synthesis of circus styles from around the world, with its own central theme and storyline. They draw the audience into the performance through continuous live music, with performers rather than stagehands changing the props. After financial successes and failures in the late 1980s, Nouvelle Expérience was created – with the direction of Franco Dragone – which not only made Cirque profitable by 1990, but allowed it to create new shows.

Cirque du Soleil expanded rapidly through the 1990s and 2000s, going from one show to 19 shows in over 271 cities on every continent except Africa (until March 2011, as their arena show Saltimbanco will tour South Africa and Antarctica. The shows employ approximately 4,000 people from over 40 countries and generate an estimated annual revenue exceeding US$810 million.The multiple permanent Las Vegas shows alone play to more than 9,000 people a night, 5% of the city's visitors, adding to the 90 million people who have experienced Cirque worldwide. Cirque plans to build a residency show in the United Arab Emirates by 2012. Several more shows are in development around the world, along with a television deal, women's clothing line and the possible venture into other mediums such as spas, restaurants and nightclubs. Cirque du Soleil also is involved in the production of a small number of private and corporate events each year (past clients have been the royal family of Dubai and the 2007 Super Bowl).

Cirque's creations have received numerous prizes and distinctions, including a Bambi Award in 1997, a Rose d'Or in 1989, Drama Desk Awards in 1991 and 1998, three Gemini Awards, four Primetime Emmy Awards,and a star on the Hollywood Walk of Fame.
Alegría is a classic Cirque du Soleil production that has received international acclaim and wowed over 10 million people worldwide since it premiered in 1994 in Montreal. Alegría is a features an international cast of 55 performers and musicians from 17 countries and showcases breathtaking acrobatics - Official packages on sale now
Event Travel Ltd · Ground Floor Suite, The Paddocks, 347 Cherry Hinton Road, Cambridge, CB1 8DH |
Telephone +44 (0) 8444 721 222
|
Fax + 44 (0)1223 506 558
|
© 2010 Email
|
Site overview