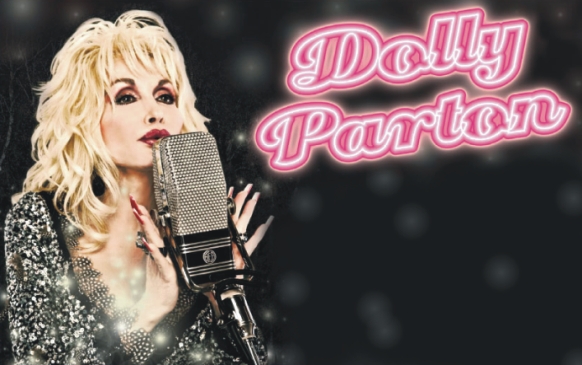 Dolly Parton - Dolly Parton Tour Dates - Dolly Parton Lyrics - Dolly Parton VIP Experience
Legendary Singer, Actress, Songwriter and The Queen of Country, Dolly Parton announces new UK tour dates as part of a huge World Tour planned for 2011 and to coincide she is planning to release 'Better Day', an album full of new material on her own Dolly Records, worldwide! 'Better Day', will feature twelve new compositions from Dolly that have never been heard before.
The world will be delighted when the Smoky Mountain Songbird takes the stage and shows us exactly why she is such a legend. The World tour hits the UK on Saturday 20 August at Glasgow's SECC, and then hits 9 cities, culminating in Sheffield on 12 September.
We have exclusive VIP Experience Hospitality Packages available for her shows in London and Manchester - don't miss your opportunity to see Dolly LIVE for what promises to be a night to remember!
Dolly Parton Tour Dates
Date
Venue

VIP Experience Package

Dolly Parton Tickets
7-Sep-2011
The O2 Arena, London

Dolly Parton Tickets
11-Sep-2011
MEN Arena, Manchester


Dolly Parton VIP Experience Package includes:

Top price ticket to see Dolly Parton live in concert
Two and a half hour hospitality event
Three course meal with fine wines
Complimentary bar of beers, wines, house spirits and soft drinks (pre-show)
One hour post show party with private cash bar facilities
Official tour programme
Commemorative VIP laminate
Event co-ordinator in attendance throughout

PRICE £250 per person excl VAT
Dolly Parton Announces 2011 Album Title and preparations for her 2011 World Tour
Announcement Date : January 6th, 2011 - Dolly Parton's The new Album will be titled 'BETTER DAY'.

Dolly Parton had her national chart debut over 45 years ago and remains as one of the most successful female artists in the history of the country genre, giving her the undisputed title of 'The Queen of Country Music'
Dolly Parton toured North America and Europe throughout 2008 in support of her Backwoods Barbie album.
Dolly's Backwood Barbie tour in 2008 was a huge success across Europe with 17 dates from Stockholm to London
6.13.08 Dolly Parton Tickets Stockholm Stadion, Sweden
6.14.08 Backwood Barbie Tour Tickets Malmö Stadion, Sweden
6.15.08 Dolly Parton Tickets Viborg Stadion, Denmark
6.17.08 Dolly Parton Tickets Sør Arena, Norway
6.19.08 Dolly Parton Tickets Ahoy, Rotterdam
6.21.08 Dolly Parton Tickets Live at the Marquee, Ireland
6.22.08 Dolly Parton Tickets Nowlan Park
6.24.08 Dolly Parton Tickets Odyssey Arena, Belfast
6.25.08 Backwood Barbie Tour Tickets Odyssey Arena
6.27.08 Dolly Parton Tickets SECC, Glasgow
6.28.08 Dolly Parton Tickets MEN Arena, Manchester
6.29.08 Backwood Barbie Tour Tickets SECC
7.01.08 Dolly Parton Tickets Nottingham Arena
7.02.08 Dolly Parton Tickets National Indoor Arena, Birmingham
7.04.08 Dolly Parton Tickets Cardiff Intl. Arena,
7.05.08 Dolly Parton Tickets The O2 Arena, London
7.06.08 Backwood Barbie Tour Tickets The O2 Arena
Dolly Parton Jolene
Jolene, jolene, jolene, jolene
Im begging of you please don't take my man
Jolene, jolene, jolene, jolene
Please don't take him just because you can
Your beauty is beyond compare
With flaming locks of auburn hair
With ivory skin and eyes of emerald green
Your smile is like a breath of spring
Your voice is soft like summer rain
And I cannot compete with you, jolene
He talks about you in his sleep
There's nothing I can do to keep
From crying when he calls your name, jolene
And I can easily understand
How you could easily take my man
But you don't know what he means to me, jolene
Jolene, jolene, jolene, jolene
Im begging of you please don't take my man
Jolene, jolene, jolene, jolene
Please don't take him just because you can
You could have your choice of men
But I could never love again
Hes the only one for me, jolene
I had to have this talk with you
My happiness depends on you
And whatever you decide to do, jolene
Jolene, jolene, jolene, jolene
Im begging of you please don't take my man
Jolene, jolene, jolene, jolene
Please don't take him even though you can
Jolene, jolene

Dolly Parton had her national chart debut over 45 years ago and remains as one of the most successful female artists in the history of the country genre, giving her the undisputed title of 'The Queen of Country Music' - Dolly Parton Announces 2011 Album Title and preparations for her 2011 World Tour

Event Travel Ltd · Ground Floor Suite, The Paddocks, 347 Cherry Hinton Road, Cambridge, CB1 8DH |
Telephone +44 (0) 8444 721 222
|
Fax + 44 (0)1223 506 558
|
© 2010 Email
|
Site overview