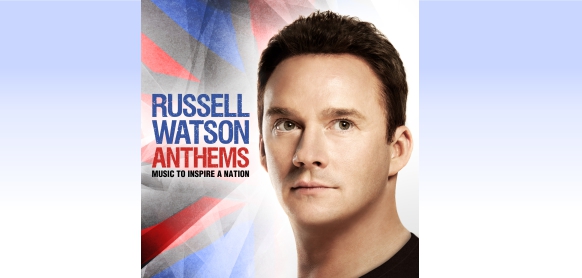 Russell Watson VIP Ticket packages - Russell Watson Tour Dates

Russell Watson Songs
Russell Watson VIP Ticket Upgrade
Exclusive Meet & Greet with Russell before the show
Photograph opportunity with Russell
Autograph opportunity with Russell
Exclusive VIP Collectible Laminate
A personally signed Tour Programme

Dedicated VIP Event Host
Full itineraries sent in advance

Price : £250 inc VAT (this does not include a ticket)

This package is for holders of purchased concert tickets
Russell Watson Tour Dates 2012

| | | | |
| --- | --- | --- | --- |
| Date | City | Venue | VIP Upgrade |
| 31/05 | Manchester | The Bridgewater Hall | |
| 02/06 | London | The Royal Albert Hall (Matinee performance) | |
| 02/06 | London | The Royal Albert Hall (Evening performance) | |
| 03/06 | Birmingham | Symphony Hall | |
| 04/06 | Liverpool | Speke Hall | |
| 08/06 | Plymouth | Pavilions | |
| 10/06 | Portsmouth | Guild Hall | |
| 16/06 | Hartlepool | Hartlepool Borough Hall | |
| 17/06 | Cardiff | St David's Hall | |
| 22/06 | Sheffield | City Hall | |
| 23/06 | Newcastle | City Hall | |
| 30/06 | Nottingham | Royal Concert Hall | |
NB: The Royal Albert Hall concerts - A GALA FOR THE QUEEN'S DIAMOND JUBILEE STARRING RUSSELL.

Russell Watson announces second Queen's Diamond Jubilee show at the Royal Albert Hall. In celebration of The Queen's Diamond Jubilee this summer. Russell will now perform a second live show at the Royal Albert Hall. In addition to his evening performance on 2nd June, Russell Watson fans will now get the chance to catch Russell Watson Live in concert earlier in the day for a special matinee performance at 3pm. Featuring performances of Russell's favourite British anthem's including You'll Never Walk Alone and Land of Hope and Glory, and with special guest LAURA WRIGHT, this event will be very special!
Russell Watson Video

YouTube Russell Watson
Russell Watson Songs
Russell Watson live in concert 2012 - Check out Russell Watson Tour dates including the chance to Meet with Russell Watson in person on his current Tour 2012.
One of Russell Watson's outstanding Albums includes The Voice (La Voce)

Russell Watson The Voice Track Listings include:-
"Nella Fantasia" - Metro Voices, Royal Philharmonic Orchestra, Russell Watson
"Amor Ti Vieta" (from Fedora) - The London Session Orchestra, Russell Watson
"Pelagia's Song" (from Captain Corelli's Mandolin) - Russell Watson
"Caruso" - The London Session Orchestra, Russell Watson
"Miserere" - Royal Philharmonic Orchestra, Russell Watson
"Panis Angelicus" - Royal Philharmonic Orchestra, Russell Watson
"Non Ti Scordar Di Me" - Royal Philharmonic Orchestra, Russell Watson
"La Donna è Mobile" (from "Rigoletto") - Royal Philharmonic Orchestra, Russell Watson
"Saylon Dola" - Máire Brennan, Royal Philharmonic Orchestra, Russell Watson
"Someone Like You" - Cleopatra Higgins, Royal Philharmonic Orchestra, Russell Watson
"Bridge over Troubled Water" - Royal Philharmonic Orchestra, Russell Watson
"Vienna" - Royal Philharmonic Orchestra, Russell Watson
"Funiculì, Funiculà" - Metro Voices, Royal Philharmonic Orchestra, Russell Watson
"Barcelona" - Metro Voices, Royal Philharmonic Orchestra, Shaun Ryder, Russell Watson
"Nessun Dorma!" (from Turandot) - Metro Voices, Royal Philharmonic Orchestra, Russell Watsonium
Event Travel Ltd · Ground Floor Suite, The Paddocks, 347 Cherry Hinton Road, Cambridge, CB1 8DH |
Telephone +44 (0) 8444 721 222
|
Fax + 44 (0)1223 506 558
|
© 2010 Email
|
Site overview