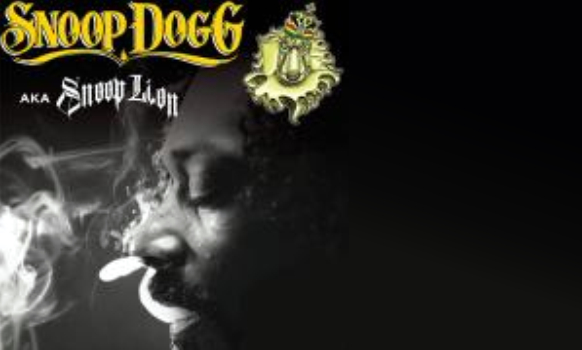 Snoop Dogg aka Snoop Lion
Snoop Dogg aka Snoop Lion VIP Ticket Experience
-
Snoop Dogg aka Snoop Lion Tour Dates
MEET SNOOP DOGG aka SNOOP LION VIP EXPERIENCE
New dates just announced for Snoop Dogg aka Snoop Lion - Heineken Music Hall Amsterdam 06/08
Snoop Dogg aka Snoop Lion 2012-13
Date
City
Venue
VIP Package
Snoop Dogg aka Snoop Lion VIP Tickets
04/05
Seoul
Olympic Park

Snoop Dogg aka Snoop Lion VIP Tickets
19/05
Johannesburg

Standard Bank Arena

Snoop Dogg aka Snoop Lion VIP Tickets
21/05
Cape Town

Grand West Arena

Snoop Dogg aka Snoop Lion VIP Tickets
08/07
Sofia (Bulgaria)
Arena Armeec

Snoop Dogg aka Snoop Lion VIP Tickets
06/08
Amsterdam
Paradiso


SNOOP DOGG aka SNOOP LION - VIP PACKAGE

VIP Seated Ticket
Post Show Meet & Greet with Snoop Dogg aka Snoop Lion
Photograph with Snoop Dogg aka Snoop Lion
Full itineraries sent in advance

From €235 per person including tax

SNOOP DOGG aka SNOOP LION TOUR DATES 2013

DATE

CITY
VENUE
SAT
16-Mar
Dallas, TX
Energy Sqaure
SUN
17-Mar
Miami, FL
Ultra Music Festival
SUN
24-Mar
Miami, FL
Ultra Music Festival
WED
10-Apr
Old San Juan, PR
Paseo Concepcion de Garcia
SUN
26-May
Shakopee, MN
Soundset Festival
SUN
02-Jun
Ozark, AR
Wakarusa Music Festival @ Mulberry Mountaintop (Snoop Lion)
SAT
29-Jun
Los Angeles, CA
BET Experience at LA LIVE (Snoop Lion)
THUR
04-Jul
Paris, FR
Zenith (Snoop Lion)
FRI
05-Jul
Cologne, DE
Summerjam Festival (Snoop Lion)
MON
08-Jul
Sofia, Bulgaria
Arena Armeec Sofia
WED
10-Jul
Novalja, Croatia
Fresh Island Festival
THUR
11-Jul
Novi Sad, RS
Exit Festival (Snoop Lion)
FRI
12-Jul
London, UK
London Wireless Festival
SAT
13-Jul
Kinross, UK
T In The Park
SUN
14-Jul
Frauenfeld, CH
Openair Frauenfeld (Snoop Lion)
SUN
11-Aug
Zambujeira do Mar, PT
Sudoeste Festival (Snoop Lion)
SAT
07-Sep
Isle of Wight, UK
Bestival
Snoop Dogg aka Calvin Broadus debuted back in 1992 and has since delivered an impressive array of hit albums. Over the past 20 years he has topped the charts worldwide with monster hits like "Gin & Juice" , "What's My Name" , "Drop It Like It's Hot" and "Signs" . American has his career established himself as a media icon and has become known worldwide through his work as a musician, actor, record company owner, television host, porn movie distributor and fashion designer. The wide-range of job titles helps to emphasize Snoop Doggs eminent ability and talent to succeed in various industries. New Album underway in 2012 Snoop Dogg announced in February on twitter that he would release his new album reincarnated in 2012. The release will be 'Tha Dogg Fathers' 12th studio album and will be released with a documentary about his long musical career. At this year's Coachella festival in California, he appeared along with a hologram of the deceased raplegende Tupac with the number "2 of Amerikaz Most Wanted" See the video HERE . Snoop Dogg has a broad fanbase, ranging from hip hop and R & B lovers to the more mainstream audience. They can look forward to experiencing the legendary gangster rapper in great shape when he takes Big VEGA with his bulging back catalog.
Snoop Dogg Tour Dates 2012
| | | |
| --- | --- | --- |
| Tour | Date | City |
| Soop Dogg Tickets | Apr-22 | Indio, CA |
| Snoop Dogg Tour | May-03 | West Palm Beach, FL |
| Soop Dogg Tickets | May-04 | Orange Beach, AL |
| Snoop Dogg Tour | May-05 | Birmingham, AL |
| Soop Dogg Tickets | May-09 | Dixon, CA |
| Snoop Dogg Tour | May-10 | Santa Cruz, CA |
| Soop Dogg Tickets | May-11 | San Luis Obispo, CA |
| Snoop Dogg Tour | May-12 | Las Vegas, NV |
| Soop Dogg Tickets | May-25 | Sauget, IL |
| Snoop Dogg Tour | May-26 | N. Kansas City, MO |
| Soop Dogg Tickets | May-27 | Little Rock, AR |
| Snoop Dogg Tour | Jun-02 | Houston, TX |
| Soop Dogg Tickets | Jun-03 | Beamont, TX |
| Snoop Dogg Tour | Jun-09 | Dallas, TX |
| Snoop Dogg Tickets | Jun-27 | Vega-Denmark Europe |
| Snoop Dogg Tour | Jun-28 | Arendal, NO |
| Soop Dogg Tickets | Jun-29 | Montendre, FR |
| Snoop Dogg Tour | Jun-30 | Gunzgen, CH |
| Soop Dogg Tickets | Jul-03 | Rome, IT |
| Snoop Dogg Tour | Jul-06 | London, UK |
| Soop Dogg Tickets | Jul-07 | Dublin, IRL |
| Snoop Dogg Tour | Jul-13 | Cold Lake, Alberta, CA |
| Soop Dogg Tickets | Jul-15 | Calgary, Alberta, CA |
| Snoop Dogg Tour | Jul-16 | S. Saskatoon, Saskatchewan, CA |
| Soop Dogg Tickets | Jul-17 | Medicine Hat, AB, Canada |
| Snoop Dogg Tour | Jul-29 | New York, NY |

Snoop Dogg Tour Dates 2011
Date
City
Venue
Thu

30-Jun

Valetta
II Fossos Square
Fri

01-Jul

Ibiza ES
Amnesia Ibiza
Sat

02-Jul

Bologna IT
Arena Parco Nord
Mon

04-Jul

Paris, FRA
Zenith - Paris Metropole
Thu

07-Jul

Balatan lake HU
Balaton Sound Festival
Fri

08-Jul

Frauenfeld CH
Openair Frauenfeld
Sat

09-Jul

Liege BE
Les Ardentes Festival
Sun

10-Jul

Rotterdam Nl
Ahoy (North Sea Jazz)
Thu

14-Jul

Carhaix FR
Les Vieilles Charrues Festival
Fri

15-Jul

Manchester, UK
Manchester Apollo
Sat

16-Jul

London UK
Lovebox Weekender London
Fri

02-Sep

Ledyard CT
MGM Grand at Foxwoods Resort Casino
Sat

03-Sep

Ledyard CT
MGM Grand at Foxwoods Resort Casino
Sun

04-Sep

New York NY
Randalls Island New York,
Sat

29-Oct

Phoenix AZ
Arizona State Fairgrounds Phoenix
Thur

06-Oct

Liverpool - UK
Echo Arena Liverpool
Fri

07-Oct

London
O2 Arena London
Sat

08-Oct

Cardiff
The Motorpoint Arena Cardiff
Sun

09-Oct

Glasgow
SECC Glasgow
Fri
14-Oct
Oslo
Spektrum

About Snoop Dog
With today's proliferation of mass media, pop culture icons have a tendency to seem overly ubiquitous. They stare at us from the covers of glossy magazines, talk to us from both the small and silver screen, interact with us through our laptops and hypnotize us with their inescapable hit singles. But too often these days, while our biggest stars may be omnipresent in our lives, we feel no genuine connection to them or their artistry.
Yet, hip-hop icon Snoop Dogg is different. While, he's everywhere, all of the time—from The View to 106th & Park, Sportscenter to One Life To Live, and from commercials with Adidas to Pepsi Max—Snoop's continuing appeal to his legions of fans stems from a true bond that they have built with him through his music. And like Bigg Snoop, the music's been everywhere. Whether it's a stadium stage or the screen on your mobile phone, Snoop has most likely rocked it.
Now, as anticipation steadily climbs for his quickly approaching 11th studio album, Doggumentary, Tha Doggfather is continuing to enhance his connection with his fans through his music. Not only is Snoop utilizing his unrivaled digital presence to offer his fans inside access to the creative process behind the Doggumentary, but the album itself acts a memoir of sorts—both chronicling his journey in the game thus far and plotting where his path will lead him in the future.
The latest collection reflects everything that the world has come to embrace about the man born Calvin Broadus. While delivering several of the bombastic street raps that initially propelled Snoop to stardom, Doggumentary also boasts the sort of unpredictable collaborations that have made him a pop culture phenomenon.
Unafraid to experiment with his established sound, the intoxicating lead single "Wet" sees Snoop working with the newly hot production duo The Cataracs. Together, they unite to startling effect, creating an entrancing and atmospheric club jam that has already pounced on various radio formats. Another first-time contributor to Snoop's illustrious catalogue is producer Lex Luger. The native Virginian (responsible for Rick Ross' thunderous anthems "MC Hammer" and "B.M.F.") provides Tha Bigg Boss Dogg with something even more triumphant—the fittingly titled "Platinum," a song that also reunites Snoop with famed crooner R. Kelly.
From here, Snoop continues to roll out the blue carpet, inviting alternative heroes Gorillaz to provide the psychedelic organ thrusts to Snoop's unusually playful flow on "Sumthin Like This Night". Rising sensation Wiz Khalifa stops by for the playful, self-explanatory "This Weed Iz Mine," which sees our host gleefully announce that he's taking it back to "classic Snoop." Then the melancholy strings of the Kanye West produced "Eyez Closed" inspire a wizened D-O-Double G to both reflect and caution, "If you taste success, make sure it's from a tall glass." Still the energy immediately ramps up with the surefire hit "Boom" featuring T-Pain. Here, Snoop announces himself the "chief rocka" over producer Scott Storch's ingeniously utilized sample of Yaz's "Situation".
While mainstream audiences will undoubtedly rapturously receive the aforementioned, Snoop spends ample time on Doggumentary rewarding his loyal core fanbase. "My Fucn House" is as authoritative as its title suggests, as Snoop, Jeezy and E-40 delve into the trap over Rick Rock's energetic pomp. "We Rest N Cali" is Snoop's unapologetic ode to California's more sinister dwellings, aided by a typically merciless Goldie Loc. "Gangbang Rookie" will be considered vintage Snoop as he asserts himself as, "a Boss out here on the West" over Jake One's rattling funk. While Jake does an impeccable job recreating West Coast G-Funk on both "Rookie" and the album intro "Toyz N Da Hood," Snoop recruits a few other notable comrades to assist. These include Battlecat ("The Way Life Used To Be," "Wonder What It Do"), Fredwreck ("Peer Pressure"), and Meech Wells ("Take U Home.") All mentioned succeed in conjuring definitive Snoop, whether he is shamelessly spitting game, confronting adversaries, or reflecting on his incredible career trajectory
To promote Doggumentary, Snoop has wisely conceptualized the album's title. By aligning his social media prowess with his creative output, Snoop is "doggumenting" the album's progress online. He has already launched the much discussed #PuffPuffPassTuesdays campaign, where he releases exclusive visual and audio content to his 2.5 million Twitter followers every week. Next, unprecedented access to Snoop's inner circle is granted via his frequent Ustream sessions. These afford millions of fans across the globe the opportunity to log-in and interact with Snoop live, as he streams new music. Snoop is also responsible for the prolific WestFestTV channel on YouTube, which regularly uploads candid footage of Snoop in action and a slew of viral music videos.
Snoop Dogg's ability to stay at the forefront of popular culture and connect with his fans has resulted in unwavering relevance. While he's a TV and movie star, the founder and coach of a hugely successful youth football league and a savvy adapter of new technology, Snoop Dogg remains Tha Doggfather of hip-hop. Incredibly, his music is as "doggumented" now as it was in 1992 around the launch of his timeless debut Doggystyle. In fact, a stronghold over the various social networking platforms makes him more accessible than ever. With all eyes on the skinny kingpin from Long Beach, Doggumentary is the perfect title for the man who continues to occupy the throne as the world's most famous rapper.