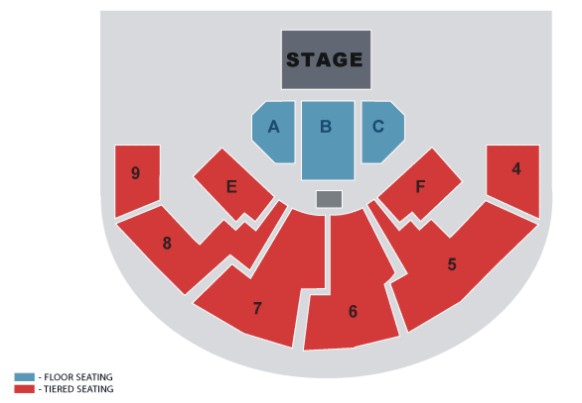 The National Indoor Arena Birmingham

Directions
Birmingham is at the hub of the UK motorway network, enabling visitors to travel directly from the M42, M5, M6, M6 toll, M1 and M40.The NIA, The ICC and Symphony Hall are served by the nearby multi-storey car park located at The NIA
The NIA, The ICC and Symphony Hall are all best served by New Street Station and Five Ways Station which are both a short distance from all of the city centre venues.
From New Street Station: Taxi - Journey time 5-10 minutes A taxi rank is located directly outside the main entrance to the station.
On foot - Journey time 15-20 minutes Leave New Street Station via the Victoria Square Exit. Cross the road and continue up Pinfold Street to Victoria Square. When you enter Victoria Square (Town Hall will be on the left hand side) follow the signs for Paradise Forum, Convention Centre and National Indoor Arena. Continue towards Central Library and through Paradise Forum (entrance to this Mall is on the left hand side of the entrance to Central Library) and out into Centenary Square. Continue straight ahead through Centenary Square, For The NIA turn right just in front of The ICC, when you meet the road turn left and continue down the road where you will come to The NIA on the left hand side.

Information
The National Indoor Arena is one of the most sought after, and therefore busiest, large scale indoor sporting and entertainment venues in Europe. Since opening in 1991, over 4 million visitors have enjoyed over 30 different sports and an extensive variety of entertainment and music. It's not just about sport. Concerts, entertainment and business conferences and exhibitions are also staged at The NIA. Take the glamour of The Eurovision Song Contest, the spectacular Disney on Ice, the childrens' favourite Tweenies Live! and the operatic passion of Carmen and Madam Butterfly as examples of the arena's versatility. Not to mention concerts by Paul McCartney, Oasis, Coldplay, Russell Watson and Destiny's Child.
The NIA Academy makes use of the arena's built-in flexibility, creating a more intimate theatre-style auditorium for up to 4,500. It was the setting for the world premiere of Sir Cliff Richard's production of Heathcliff and has also staged numerous concerts and comedy shows. The flexible format of The NIA Academy allows the audience seating area to be adapted to accommodate concerts, intimate ballet as well as comedy and theatre spectacle.
Address
The NIA
King Edwards Road
Birmingham
England
B1 2AA