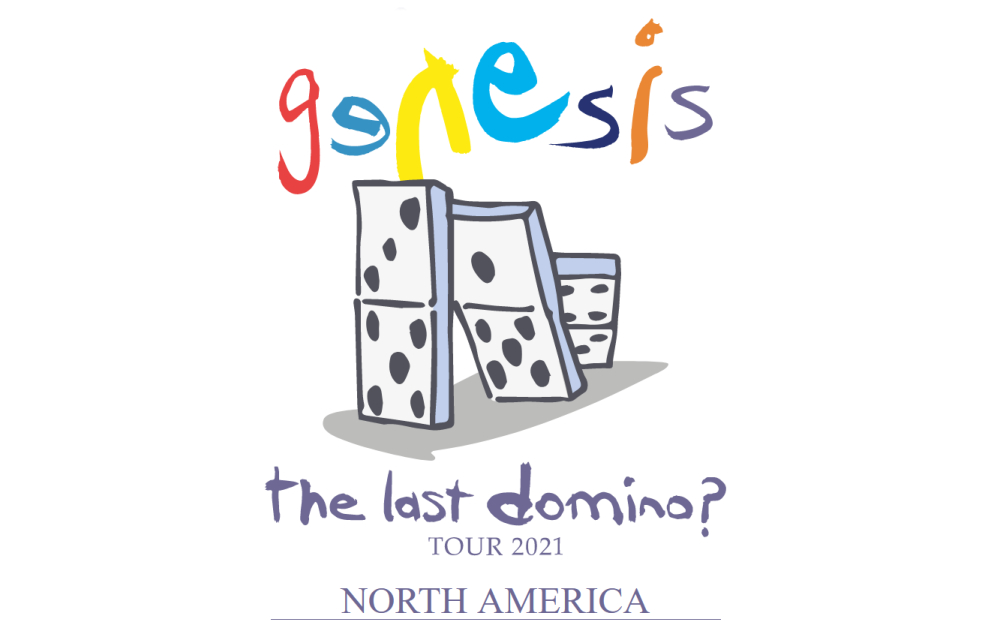 HOME PAGE -
GENESIS TOUR NORTH AMERICA DATES 2021
-
GENESIS PREMIUM TICKET and HOTEL DESCRIPTIONS
** GENESIS NORTH AMERICA TOUR DATES ON-SALE NOW **
Click here for Genesis European Tour Dates
GENESIS
THE LAST DOMINO? TOUR
NORTH AMERICA
Their first tour in 14 years
Tony Banks - Phil Collins - Mike Rutherford
Genesis, who are among the biggest selling recording artists of all time and one of Britain's most internationally renowned bands. The Last Domino? Tour 2021 will be Tony Banks, Phil Collins and Mike Rutherford's first live outing together since the globe-trotting, sell-out Turn It On Again: The Tour in 2007. They will be joined on stage by Nic Collins on drums, and the bands long time lead guitar and bass player Daryl Stuermer.
North America Tour dates include:- United Center Chicago, IL 15-Nov, United Center Chicago, IL 16-Nov Capital One Arena Washington, DC 18-Nov, Spectrum Center Charlotte, Key Bank Center Buffalo, NY 27-Nov, Little Caesars Arena Detroit, MI 29-Nov, Rocket Mortgage Field House Cleveland, OH 30-Nov - Wells Fargo Center Philadelphia, PA 02-Dec, Wells Fargo Center Philadelphia, PA 03-Dec, Madison Square Garden New York, NY 05-Dec, Madison Square Garden New York, NY 06-Dec, Nationwide Arena Columbus, OH 08-Dec, UBS Arena Belmont Park, NY 10-Dec, PPG Paints Arena Pittsburgh, PA 12-Dec, TD Garden Boston, MA 15-Dec, TD Garden Boston, MA 16-Dec
To make your evening even more special we have a limited number of Official Premium Ticket Experiences including an overnight stay and Top Price PL1 Tickets! Official Genesis North America Ticket Packages - ** Some packages only available via Tickemaster USA **
Click here for Genesis European Tour Dates
GENESIS NORTH AMERICA TOUR DATES
PREMIUM TICKET & HOTEL EXPERIENCES 2021
GENESIS OFFICIAL PREMIUM TICKET EXPERIENCES
Official Ticket and Hotel Package
Includes:-
Premium PL1 Reserved Seat
Overnight Hotel Accommodation
Programme (1 per 2 Guests) + Printed Commemorative Bag
Itinerary and Mobile Tickets sent in advance
On-Site Event Staff
24/7 Customer Support day of concert

NB: Please check individual booking Pages for Ticket locations
Under 18s should be accompanied by an adult - See show pages for any age or venue restrictions and seating/site plans ....
Prices From: $588, £429, €550 inc VAT/TAX
See FAQs
IMPORTANT: ANY PACKAGES FOUND TO BE OFFERED FOR RE-SALE WILL BE CANCELLED WITHOUT REFUND