Madonna - The Secret Agent Hotel Package - Paris 18 Février 2020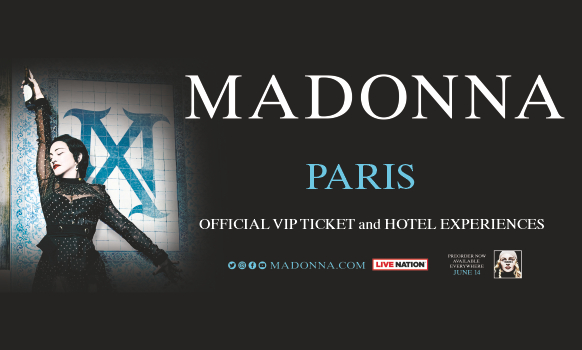 MADONNA - SECRET AGENT HOTEL PACKAGE
Comprend :-
• Place assise réservée de catégorie 1 (entre les rangées 4 et 9 au niveau mezzanine) pour le
Madame X Show de Madonna au Grand Rex
• Une nuit à l'hôtel 4 étoiles Hotel - Hotel L'Echiquier Opera Paris MGallery by Sofitel ou Marriott
Opera Ambassador Hotel (chambre avec lit double ou lits jumeaux) pour 2 personnes
• Comprend aussi :-
••• Un apéritif avant le spectacle avec boissons au choix (x 3 des verres, bière, vin ou cocktails
alcoolisés)
••• ainsi qu'une sélection de canapés et d'amuse-gueules
••• Petit déjeuner buffet gratuity
••• Wifi gratuit pendant votre séjour
• Un cadeau exclusif en édition limitée inspiré du Madame X de Madonna, non disponible pour le
grand public
• Des badges et tours de cou officiels du Package hôtel Madonna
• Un concierge du Package hôtel Madonna fournissant
••• une communication par e-mail avant l'évènement
••• Un hôte VIP sur place pour vous assister à l'hôtel et dans la salle et répondre à vos questions et
préoccupations

*Les lois locales sur les alcools s'appliquent
NB: Les billets et les marchandises ne seront disponibles à la collecte à l'hôtel que par notre équipe VIP sur place le jour du concert.

Prix par personne sur la base de 2 personnes partageant une chambre - Chambres simples
(1 personne) disponibles moyennant un supplément
Sécurisez votre expérience avec le Madonna un dépôt de €285 par personne! (Solde dû 8 semaines avant l'événement)
Tous les prix sont par personne, TVA incluse

NB: Les places réservées sont vendues si elles sont assises ensemble, sauf indication contraire au moment de la réservation.

NB: Les billets et les marchandises ne seront disponibles à la collecte à l'hôtel que par notre équipe VIP sur place le jour du concert.
Hotel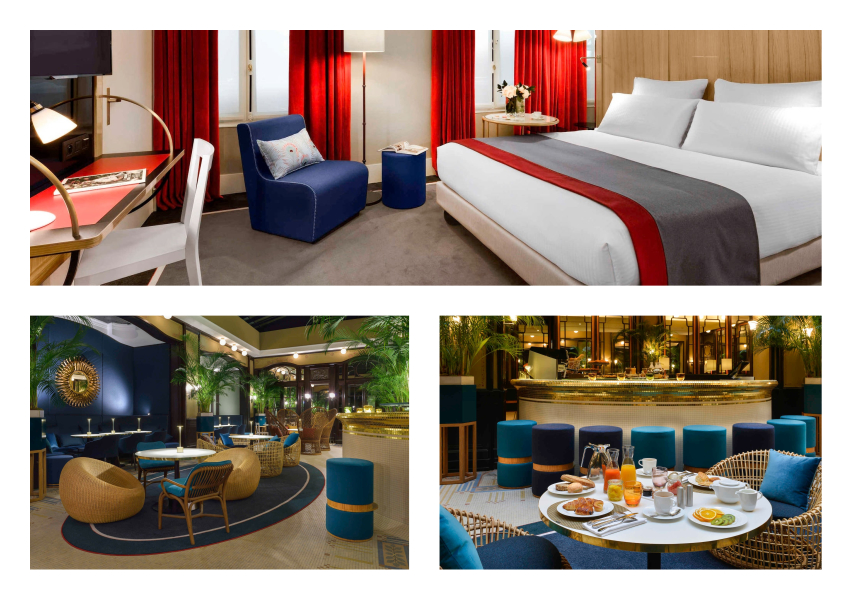 Description L'Echiquier Opéra Paris hotel, located in the heart of the capital's central Grands Boulevards district, welcomes you in a calm and comfortable setting Rooms With air...