Madonna - The Madame X Hotel Package - Paris 26 Février 2020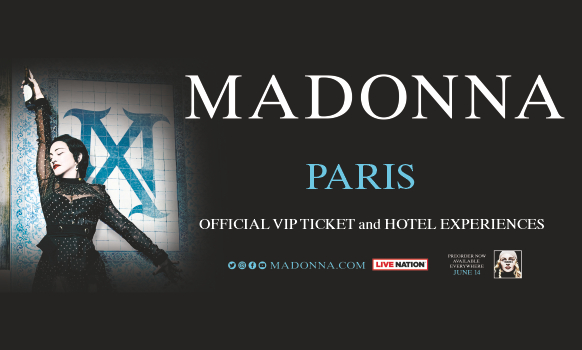 MADONNA - MADAME X HOTEL PACKAGE
Comprend :-
• Place assise réservée Carre Or au meilleur prix (dans les 16 premières rangées à partir de la scène
- au niveau orchestre) pour le Madame X Show de Madonna au Grand Rex
• Une nuit à l'hôtel 4 étoiles Hotel L'Echiquier Opera Paris MGallery by Sofitel or Marriott Opera Ambassador
Hotel (chambre avec lit double ou lits jumeaux) pour 2 personnes.
• Comprend aussi :-
••• Un apéritif avant le spectacle avec boissons au choix (x 3 des verres, bière, vin ou cocktails alcoolisés)
••• ainsi qu'une sélection de canapés et d'amuse-gueules
••• Petit déjeuner buffet gratuity
••• Wifi gratuit pendant votre séjour
• Un cadeau exclusif en édition limitée inspiré du Madame X de Madonna, non disponible pour le
grand public
• Des badges et tours de cou officiels du Package hôtel Madonna
• Un concierge du Package hôtel Madonna fournissant
••• une communication par e-mail avant l'évènement
••• Un hôte VIP sur place pour vous assister à l'hôtel et dans la salle et répondre à vos questions et
préoccupations
*Les lois locales sur les alcools s'appliquent
Prix par personne sur la base de 2 personnes partageant une chambre - Chambres simples
(1 personne) disponibles moyennant un supplément
Sécurisez votre expérience avec le Madonna un dépôt de €398 par personne! (Solde dû 8 semaines avant l'événement)
Tous les prix sont par personne, TVA incluse - Maximum de (4 personnes) par réservation

NB: Les places réservées sont vendues si elles sont assises ensemble, sauf indication contraire au moment de la réservation.

NB: Les billets et les marchandises ne seront disponibles à la collecte à l'hôtel que par notre équipe VIP sur place le jour du concert.
Hotel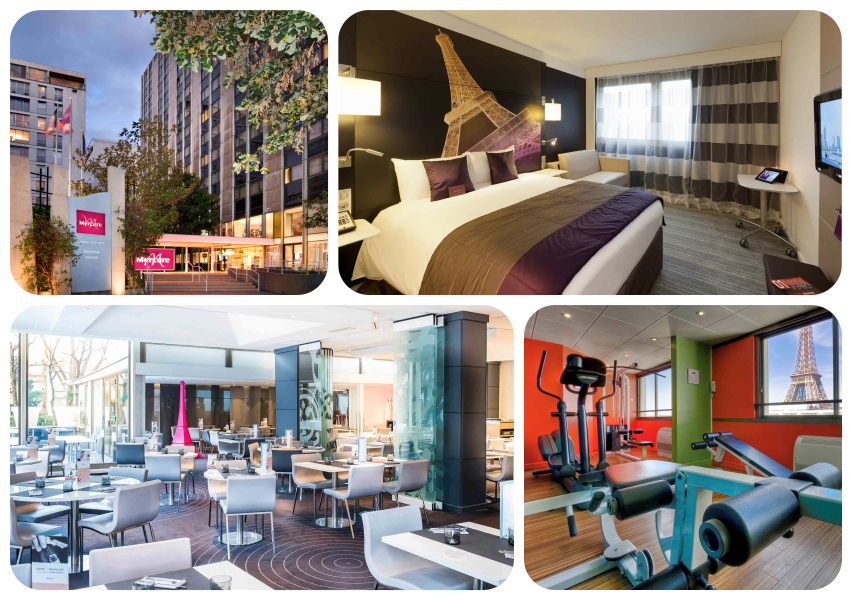 Description A stone's throw from the Eiffel Tower and Trocadéro, the 4-star Mercure Paris Centre Eiffel Tower hotel is just waiting to be discovered in the heart of Paris. The Mercure Paris...