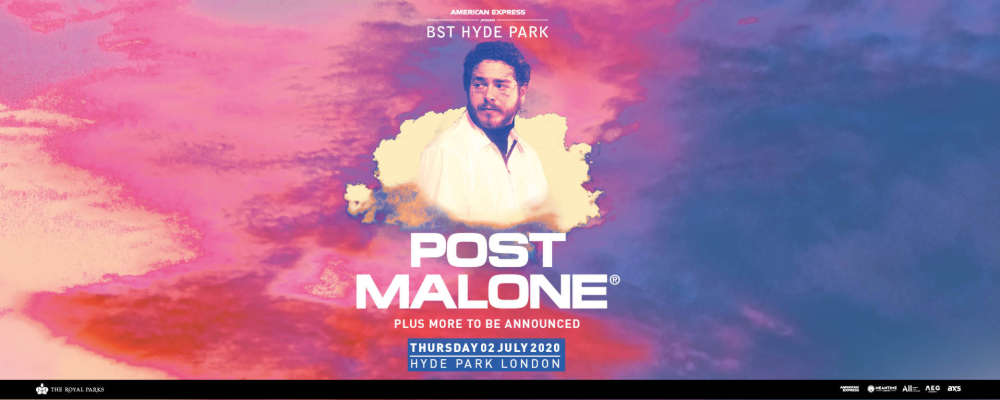 Home - Post Malone Tickets & VIP Info - Post Malone Tour Dates - Video - Post Malone Hyde Park Map 2020 - The Ultimate Bar
BST HYDE PARK WILL NO LONGER BE TAKING PLACE IN JULY 2020
WED 08 APR: 18:20H - BST 2020 Cancellation Statement:- It is with great sadness that we have made the difficult decision to cancel BST Hyde Park 2020. After closely following government actions and statements during the COVID 19 pandemic, as well as consulting with our partners The Royal Parks and wider agencies, we have concluded that this is the only possible outcome. This would have been the 8th year of this event and we were looking forward to putting on amazing, unique shows for hundreds of thousands of fans in the world's greatest outdoor venue. But safety always comes first. In addition to the government rightly enforcing a prolonged period of social isolation, we would not want to place any extra strain on the emergency services, who we are lucky enough to have working alongside us at our events. We have the utmost respect for them and wish to express our admiration for their dedication and professionalism, which is proving so vital at this time. We also have a responsibility to our staff, fans, event workers, suppliers and sponsors, so we have been closely monitoring all developments before making a final decision. We would like to thank them for their excellent work and we look forward to seeing you all next year when we can celebrate once again.

You will be contacted directly by the ticket agent you purchased from by the 6th May allowing us time to review future plans and provide full information on the ticket refund process. If you have not been contacted about a refund by your ticket agent by this date please get in touch with them directly, bearing in mind they will be extremely busy at this time.

We look forward to welcoming you back in 2021 and will be in touch about plans soon. In the meantime, please follow the advice and stay safe.
NB: Event Travel will be in contact with all Event Travel Customers by email (by the 6th May as advised above) - Please bear with us in the meantime and thank you for your understanding and support - Thank you.
POST MALONE
London Hyde Park Thursday 02 July 2020
With Special Guests
to be announced
THE ULTIMATE BAR EXPERIENCE
American Express presents BST Hyde Park is bringing an incredible BST first for 2020. The triple platinum superstar Post Malone will headline on Thursday 2nd July - with special guests to be announced. Post Malone gained worldwide acclaim for his distinctive voice and innovative blending of hip-hop, pop and trap. His debut album Stoney catapulted him into the spotlight in 2016 and he spent a whopping 77 weeks in the top 10 of US Billboard charts.

In addition to what will be a unique and special day in London's Hyde Park, you can choose from a range of Official Ticket & VIP Experiences including the Exclusive ** ULTIMATE BAR EXPERIENCE ** including AMERICAN EXPRESS GARDEN VIP EXPERIENCE TICKETS, with access to the Exclusive Garden View to the Great Oak stage! - (The Ultimate Bar is an Exclusive Area restricted to The Ultimate Bar Pass Holders Only) The Ultimate Bar opens @ 1PM (TBC) but of course you can arrive at your leisure! - Public Doors 2PM - Whatever you are looking for, American Express presents BST Hyde Park will provide all the ingredients to enjoy your day in wonderful setting of the Royal Parks, with an incredible line-up of Artists and music and so much more...
See also:- Official BST Premium Ticket and Hotel Experiences -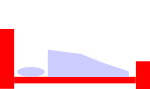 02th July 2020
AMERICAN EXPRESS PRESENTS BST HYDE PARK - POST MALONE
GUIDE TO CONCERT LAYOUT MAP
Provisional Times - Gates Open: 2PM – please note the gates will be open approx. 60 minutes early for those customers who select Early Entry, Gold Circle, American Express Summer Garden (with access to the Garden View ), The ALL Terrace – Accor Live Limitless tickets and *The Ultimate Bar * Opens @ 1PM or arrive at your leisure - Age restrictions - Anyone under 16 must be accompanied by a parent or guardian (18 or over) - Disabled Access - All tickets are available via the festival website or AXS.com. There is a Wheelchair platform and an Ambulant area. All tickets come with 1 free personal assistant. We regret that special access tickets are only bookable via the BST website.
THE ULTIMATE BAR - For more images - Cick here



AMERICAN EXPRESS PRESENTS BST HYDE PARK - POST MALONE
The Ultimate Bar and American Express Summer Garden VIP Ticket Experience
INCLUDING:-
American Express Summer Garden Experience Ticket
(The American Express Summer Garden Ticket includes access to the (Garden View standing area) a dedicated premium standing viewing area with
unrivalled views of all the Great Oak Stage performances, allowing you to leave and return between the Garden View Standing Areas and into the
American Express Summer Garden and general admission area as you wish.
Entrance to The Ultimate Bar for the day to relax in style (Exclusive Bar serving a full Range of Quality Beverages to satisfy your desire with
relaxed seating and standing areas - part covered open canopy)
Complimentary Bar serving Selected Wine/Beer/House Spirits/Non-Alcoholic Drinks
Commemorative VIP Laminate and Lanyard
Access to the Exclusive American Express Summer Garden reserved area (an exclusive area offering VIP bars, premium food outlets, additional
comfortable seating,separate restroom facilities and cloakroom)
Enjoy a complimentary choice of Premium Food Offerings - (Voucher Activated)
Additional Restroom Facilities Exclusively for The Ultimate Bar
Dedicated Entrance - With Entry to the event up to 1 hour before the main gates open
Itinerary and Tickets sent in advance
Event Management and VIP Hosts in attendance throughout the event
All Taxes

The Ultimate Bar offers relaxed seating & standing areas - additional seating also available in the adjacent exclusive American Express Summer Garden area and all within a short stroll of The Great Oak Stage and festival site.
Under 16s should be accompanied by an adult ....
Prices From: £269, €302, $333 inc VAT/TAX
MPORTANT: ANY PACKAGES FOUND TO BE OFFERED FOR RE-SALE WILL BE CANCELLED WITHOUT REFUND TICKETS WILL BE INVALIDATED