Roger Waters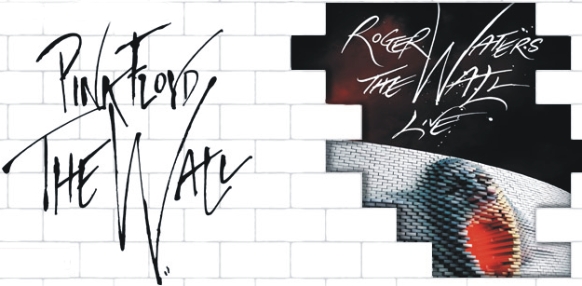 ---

Roger Waters Fans in Europe, the wait is over: Roger Waters will bring The Wall Live to Europe for a 28-date tour in the Spring of 2011. Kicking off in Lisbon on March 27, the tour will cross the continent before wrapping up in Dusseldorf on June 18. Event Travel are delighted to offer some great Hotel and Roger Waters Ticket packages for the following dates. Choice of GA Standing and Top Price Cat1 seats - See you there.... Roger Waters YouTube - See Roger Waters the Wall Live Reviews:-




| | | | | |
| --- | --- | --- | --- | --- |
| Roger Waters Tour | March 2011 | City | Venue | On Sale |
| | | | | |
| Roger Waters Tickets | 25 March 2011 | Madrid | Sports Palace | |
| Roger Waters Tickets | 26 March 2011 | Madrid | Sports Palace | |
| | | | | |
| Roger Waters Tour | April 2011 | City | Venue | On Sale |
| | | | | |
| Roger Waters Tickets | 1 April 2011 | Milan | Mediolanum Forum | |
| Roger Waters Tickets | 2 April 2011 | Milan | Mediolanum Forum | |
| Roger Waters Tickets | 8 April 2011 | Arnhem | Gelredome | |
| Roger Waters Tickets | 9 April 2011 | Arnhem | Gelredome | |
| Roger Waters Tickets | 15 April 2011 | Prague | O2 Arena | |
| Roger Waters Tickets | 30 April 2011 | Oslo | Telenor Arena | |
| | | | | |
| | May 2011 | City | Venue | On Sale |
| | | | | |
| Roger Waters Tickets | 7 May 2011 | Copenhagen | Parken | |
| Roger Waters Tickets | 11 May 2011 | London | O2 Arena | |
| Roger Waters Tickets | 12 May 2011 | London | O2 Arena | |
| Roger Waters Tickets | 14 May 2011 | London | O2 Arena | |
| Roger Waters Tickets | 15 May 2011 | London | O2 Arena | |
| Roger Waters Tickets | 17 May 2011 | London | O2 Arena | |
| Roger Waters Tickets | 20 May 2011 | Manchester | MEN Arena | |
| Roger Waters Tickets | 21 May 2011 | Manchester | MEN Arena | |
| Roger Waters Tickets | 23 May 2011 | Dublin | The O2 | |
| Roger Waters Tickets | 27 May 2011 | Antwerp | Sports Palais | |
| Roger Waters Tickets | 28 May 2011 | Antwerp | Sports Palais | |
| Roger Waters Tickets | 30 May 2011 | Paris | Omnisport de Bercy | |
| | | | | |
| Roger Waters Tour | June 2011 | City | Venue | On Sale |
| | | | | |
| Roger Waters Tickets | 4 June 2011 | Mannheim | SAP Arena | |
| Roger Waters Tickets | 6 June 2011 | Zurich | Hallenstadion | |
| Roger Waters Tickets | 11 June 2011 | Hamburg | O2 World Arena | |
| Roger Waters Tickets | 16 June 2011 | Berlin | O2 World Arena | |
| Roger Waters Tickets | 18 June 2011 | Dusseldorf | Esprit Arena | |
ROGER WATERS REVIEWS:-
Roger Waters the Wall Live Tour kicked off in Toronto on the evening of the production's 30th-anniversary premiere! A vast stage pyrotechnic sparks, giant puppets flank a cardboard wall that is built and knocked down during the performance — but as stage director Mark Fisher has admitted, technology has made the task of recreating the 1980 tour much easier. New projections, ranging from combat footage in Iraq to slick animation, an astounding light show and 360 degree acoustics make this show faster, bigger and more impressive was ever possible before.
Gerald Scarfe's wicked 30ft puppets seem especially spooky in the excentric imagery onstage. During 'Another Brick In The Wall Pt 2', a choir of schoolchildren gathers to point at a giant inflatable teacher, complete with bristly Hitler moustache and crumpled inflatable limbs.
This experience isn't one that should be limited to the attendees of the 100 or so shows that Roger Waters intends to do on this tour. This new Wall is bigger than that. As a concert/theatre/spectacle Roger Waters current edition of The Wall is something any true rock fan should look should experience. Arguably what's more important is that The Wall, Waters unveiled in Toronto and since lives on. Event Travel have some great Roger Waters The Wall Live Tour Ticket packages with Excellent Roger Waters Tickets! Just too good to miss
Roger Waters The Wall Live Tour - Kicks off in Toronto 15 Sep 2010 - Roger Waters the driving creative force behind Pink Floyd's classic albums "Dark Side of the Moon" and "The Wall," Roger Waters is a true rock and roll legend. Roger is of course a successful solo artist in his own right and is reknowned for his live shows which brilliantly re-create even Pink Floyd's most ambitious songs like "Money" and "Comfortably Numb."
Pink Floyd's music straddles the generations and whilst not the band reformed this tour is anticipated to be exceptional and any Pink Floyd Fans out there is a must see!
Could this tour come to Europe Lets hop So...
The band:- Dave Kilminster and Snowy White are on guitars and Venice cousins Mark Lennon, Michael Lennon and Kipp Lennon are doing the male backing vocals joined by Jon Joyce. Roger's son Harry Waters is also joining the band on Keyboards along with Jon Carin.
Graham Broad is on drums and G.E Smith, who has toured with Bob Dylan, is also on guitars. The second lead singer taking the parts David Gilmour used to sing, namely Robbie Wyckoff.
On his Facebook page, Roger Waters said he "can't wait to get into rehearsals. Sadly, no female BVs in THE WALL, Katie, Pat, Carol, Sylvia we shall miss you!".
The Wall Live Tour Musicians
Drums: Graham Broad
Guitars: Dave Kilminster, G.E. Smith, Snowy White
Bass: Roger Waters
Keyboards: Jon Carin, Harry Waters
Lead Vocals: Robbie Wyckoff, Roger Waters
Backing Vocals: Jon Joyce, Mark Lennon, Michael Lennon, Kipp Lennon

See the Tour Roger Waters the Wall live, The Wall Roger Waters and band kick off in America 2010. Roger Waters 2010 tour first gig in Toronto in September 2010. See Roger Waters The Wall - Roger Waters in concert 2011 for what could be the last The Wall Live Tour

ROGER WATERS THE WALL LIVE TOUR US DATES 2010
Roger Waters Air Canada Centre Toronto, Canada Wednesday 9/15/2010
Roger Waters Air Canada Centre Toronto, Canada Thursday 9/16/2010
Roger Waters Air Canada Centre Toronto, Canada Friday 9/18/2010
Roger Waters United Center Chicago, IL Monday 9/20/2010
Roger Waters United Center Chicago, IL Tuesday 9/21/2010
Roger Waters United Center Chicago, IL Thursday 9/23/2010
Roger Waters United Center Chicago, IL Friday 9/24/2010
Roger Waters Consol Energy Center Pittsburgh, PA Sunday 9/26/2010
Roger Waters Quicken Loans Arena Cleveland, OH Tuesday 9/28/2010
Roger Waters TD Garden Boston, MA Thursday 9/30/2010
Roger Waters TD Garden Boston, MA Friday 10/1/2010
Roger Waters TD Garden Boston, MA Sunday 10/3/2010
Roger Waters Madison Square Garden New York, NY Tuesday 10/5/2010
Roger Waters Madison Square Garden New York, NY Wednesday 10/6/2010
Roger Waters HSBC Arena Buffalo, NY Friday 10/8/2010
Roger Waters Verizon Center - DC Washington, DC Sunday 10/10/2010
Roger Waters Nassau Coliseum Uniondale, NY Tuesday 10/12/2010
Roger Waters Nassau Coliseum Uniondale, NY Wednesday 10/13/2010
Roger Waters XL Center Hartford, CT Friday 10/15/2010
Roger Waters Scotiabank Place Kanata, Canada Sunday 10/17/2010
Roger Waters Bell Centre Montreal, Canada Tuesday 10/19/2010
Roger Waters Bell Centre Montreal, Canada Wednesday 10/20/2010
Roger Waters Schottenstein Center Columbus, OH Friday 10/22/2010
Roger Waters Palace Of Auburn Hills Auburn Hills, MI Sunday 10/24/2010
Roger Waters Qwest Center Omaha, NE Tuesday 10/26/2010
Roger Waters Xcel Energy Center Saint Paul, MN Wednesday 10/27/2010
Roger Waters Scottrade Center Saint Louis, MO Friday 10/29/2010
Roger Waters Sprint Center Kansas City, MO Saturday 10/30/2010
Roger Waters Izod Center East Rutherford, NJ Wednesday 11/3/2010
Roger Waters Izod Center East Rutherford, NJ Thursday 11/4/2010
Roger Waters Wachovia Center Philadelphia, PA Monday 11/8/2010
Roger Waters Wachovia Center Philadelphia, PA Tuesday 11/9/2010
Roger Waters Wachovia Center Philadelphia, PA Thursday 11/11/2010
Roger Waters Bank Atlantic Center Fort Lauderdale, FL Saturday 11/13/2010
Roger Waters Bank Atlantic Center Fort Lauderdale, FL Sunday 11/14/2010
Roger Waters St. Pete Times Forum Tampa, FL Tuesday 11/16/2010
Roger Waters Toyota Center Houston, TX Saturday 11/20/2010
Roger Waters American Airlines Center Dallas, TX Sunday 11/21/2010
Roger Waters Pepsi Center Denver, CO Tuesday 11/23/2010
Roger Waters MGM Grand Garden Arena Las Vegas, NV Friday 11/26/2010
Roger Waters US Airways Center Phoenix, AZ Saturday 11/27/2010
Roger Waters Staples Center- CA Los Angeles, CA Monday 11/29/2010
Roger Waters Staples Center Los Angeles, CA Tuesday 11/30/2010
Roger Waters Oracle Arena Oakland, CA Friday 12/3/2010
Roger Waters Staples Center Los Angeles, CA Sunday 12/5/2010
Roger Waters HP Pavilion San Jose, CA Monday 12/6/2010
Roger Waters HP Pavilion San Jose, CA Wednesday 12/8/2010
Roger Waters General Motors Place Vancouver, Canada Friday 12/10/2010
Roger Waters Tacoma Dome Tacoma, WA Saturday 12/11/2010
Roger Waters Honda Center Anaheim, CA Monday 12/13/2010
Roger Waters Honda Center Anaheim, CA Tuesday 12/14/2010
Roger Waters Palacio Deportes Mexico City, MX 12/18/2010

Roger Water Tour In The Flesh Tour

Roger Waters Tour Dates 2002
Roger Waters Tour

DATE

CITY

VENUE

FEB

Roger Waters Tickets

Wed

27

Cape Town

Bellville Velodrome - Indoor

MARCH

Roger Waters Tickets

Fri

01

Johannesburg

MTN Sun Dome - Indoor

Roger Waters Tickets

Tues

05

Santiago

Estadio Nacional - Open air

Roger Waters Tickets

Thur

07

Buenos Aires

Velez Sarsfield Stadium - Open air

Roger Waters Tickets

Sat

09

Rio

Sambodromo Carnival site - Open air

Roger Waters Tickets

Tue

12

Porto Alegre

Stadium - Open air

Roger Waters Tickets

Thur

14

Sao Paulo

Pacaembu Stadium - Open air

Roger Waters Tickets

Fri

15

Sao Paulo

Pacaembu Stadium - Open air

Roger Waters Tickets

Sun

17

Caracas

Festival Site - Open air

Roger Waters Tickets

Tues

19

Mexico City

Foro Sol - Open air

Roger Waters Tickets

Mon

25

Osaka

Koseinenkin Hall - Indoor

Roger Waters Tickets

Tue

26

Osaka

Koseinenkin Hall - Indoor

Roger Waters Tickets

Thur

28

Tokyo

International Forum - Indoor

Roger Waters Tickets

Sat

30

Tokyo

International Forum - Indoor

Roger Waters Tickets

Sun

31

Tokyo

International Forum - Indoor

APRIL

Roger Waters Tickets

Tues

02

Seoul

Chamsil Sports Field - Open air

Roger Waters Tickets

Fri

05

Sydney

Entertainment Centre - Indoor

Roger Waters Tickets

Sat

06

Sydney

Entertainment Centre - Indoor

Roger Waters Tickets

Mon

08

Melbourne

Rod Laver Arena - Indoor

Roger Waters Tickets

Wed

10

Bangkok

Impact Arena - Indoor

Roger Waters Tickets

Sat

13

Bangalore

Palace Grounds - Open air

Roger Waters Tickets

Mon

15

Dubai

Creek Golf and Yacht Club - Open air

Roger Waters Tickets

Wed

17

Beirut

BIEL - Indoor

MAY

Roger Waters Tickets

Sat

04

Lisbon

Atlantic Pavillion - Indoor

Roger Waters Tickets

Sun

05

Lisbon

Atlantic Pavillion - Indoor

Roger Waters Tickets

Wed

08

Barcelona

Palau St Jordi - Indoor

Roger Waters Tickets

Fri

10

Milan

Forum - Indoor

Roger Waters Tickets

Sat

11

Zurich

Hallenstadion - Indoor

Roger Waters Tickets

Mon

13

Antwerp

Sports Paleis - Indoor

Roger Waters Tickets

Wed

15

Rotterdam

Ahoy - Indoor

Roger Waters Tickets

Fri

17

Erfurt

Messe Halle - Indoor

Roger Waters Tickets

Sat

18

Koln

Kolnarena - Indoor

Roger Waters Tickets

Mon

20

Oberhausen

Arena - Indoor

Roger Waters Tickets

Wed

22

Hanover

Preussag Arena - Indoor

Roger Waters Tickets

Fri

24

Oslo

Spectrum - Indoor

Roger Waters Tickets

Sat

25

Stockholm

Globe Arena - Indoor

Roger Waters Tickets

Mon

27

St Petersburg

New Arena/Hermitage - Indoor/open

Roger Waters Tickets

Russia

29

Moscow

Olimpiski Arena - Indoor

Roger Waters Tickets

Frid

31

Helsinki

Hartwall Arena - Indoor

JUNE

Roger Waters Tickets

Sun

02

Copenhagen

Forum - Indoor

Roger Waters Tickets

Tue

04

Munich

Olympia Halle - Indoor

Roger Waters Tickets

Wed

05

Frankfurt

Festhalle - Indoor

Roger Waters Tickets

Fri

07

Warsaw

Gwardia Stadium - Open air

Roger Waters Tickets

Sun

09

Berlin

Velodrome - Indoor

Roger Waters Tickets

Mon

10

Prague

Paegas Arena - Indoor

Roger Waters Tickets

Wed

12

Rome

Flamino Stadium - Open air

Roger Waters Tickets

Fri

14

Vienna

Wiesen Festival - Open air

Roger Waters Tickets

Sat

15

Budapest

Kissstadion - Open air

Roger Waters Tickets

Mon

17

Stuttgart

Schleyerhalle - Indoor

Roger Waters Tickets

Wed

19

Paris

Bercy - Indoor

Roger Waters Tickets

Fri

21

Birmingham

NEC - Indoor

Roger Waters Tickets

Sat

22

Manchester

MEN Arena - Indoor

Roger Waters Tickets

Mon

24

Dublin

The Point - Indoor

Roger Waters Tickets

Wed

26

London

Wembley Arena - Indoor

Roger Waters Tickets

Thur

27

London

Wembley Arena - Indoor

Roger Waters Tickets

Sun

30

Glastonbury

Glastonbury Festival/Pilton Farm