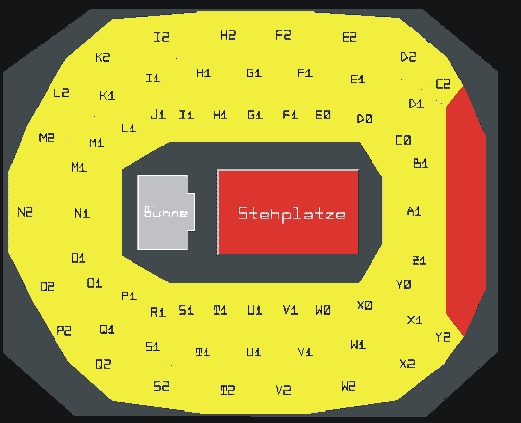 Hallenstadion - Zurich
Address
Hallenstadion
Wallisellenstrasse
45 8050 Zürich

Directions
Commuter railway station: line S2,5,6,7,8,14,16 to Oerlikon Station Swiss Railway Network: Airport link to Oelikon Station. Connection bus 63/94, tram 11 to hallenstadion Zurich Public transport: lines 10/14 to sternen Oerlikon, line 11 to Hallen stadion
By car: Max 10 mins from motorway exits Ofpikon, Seebach, ZH-Hardturm, and ZH- Schwamendingen to the car park.

Informations
The Hallenstadion is a multifunctional sports arena in the Swiss city of Zurich. It was opened on July 18, 1939, and was renovated in 2005. It is widely known for being host for concerts of world famous musicians like Bob Marley, Rolling stones, Christina Aguilera, Pink etc., but also for having hosted the Ice Hockey World Championships in 1998, along with Basel. The Hallenstadion is also the home of the Swiss ice hockey team ZSC Lions. In February 2006, it is set to host the semi-finals and final of the 2006 European Men's Handball Championship. The capacity of the arena is 13,000.