U2 TOUR DATES 2015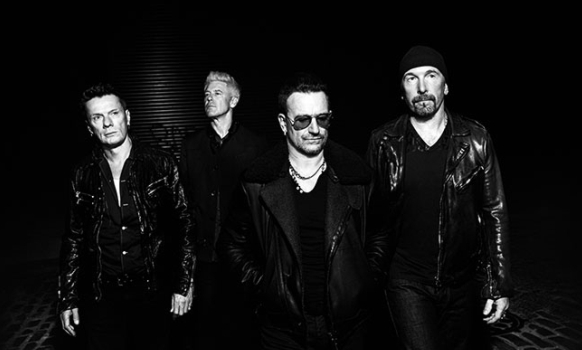 U2 TICKETS and TOUR DATES

REGISTER NOW FOR U2 TOUR DATES AND VIP TICKET EXPERIENCES


After months of speculation,it is reported that U2 will announce 44 shows in 19 cities from its upcoming arena tour today, the U2 Innocence + Experience Tour 2015, beginning in May. The first shows will be May 14-15 in Vancouver, B.C., with the first leg to include 22 initial shows across North America, followed by 22 more in the U.K. and Europe. The tour is produced by Live Nation's Global Touring division, led by Arthur Fogel, president of Global Touring and chairman of Global Music for Live Nation.
U2 iNNOCENCE + eXPERIENCE Tour 2015
The band are heading out on the road again, playing indoor arenas for the first time in a decade.
The iNNOCENCE + eXPERIENCE Tour will see U2 play 19 cities worldwide next year, with pairs of shows in each city. Special shows are being planned for Dublin for the end of next year to benefit the U2-initiated Music Generation project and details will follow once they are finalised.
"We are going to try to have a completely different feeling from night one to night two," said Bono, "and have some fun playing with the idea of innocence and experience. More to be revealed!"
TOUR DATES
NORTH AMERICA 2015
May 14th Vancouver, BC, Rogers Arena
May 15th Vancouver, BC, Rogers Arena
May 18th San Jose, CA, SAP Center at San Jose
May 19th San Jose, CA, SAP Center at San Jose
May 22nd, Phoenix, AZ, US Airways Center
May 23rd, Phoenix, AZ, US Airways Center
May 26th, Los Angeles, CA, Forum
May 27th, Los Angeles, CA, Forum
May 30th, Los Angeles, CA, Forum
May 31st, Los Angeles, CA, Forum
June 12th, Montreal, QC, Bell Centre
June 13th, Montreal, QC, Bell Centre
June 24th, Chicago, IL, United Center
June 25th, Chicago, IL, United Center
July 6th, Toronto, ON, Air Canada Centre
July 7th, Toronto, ON, Air Canada Centre
July 10th, Boston, MA, TD Garden
July 11th, Boston, MA, TD Garden
July 18th, New York, NY, Madison Square Garden
July 19th, New York, NY, Madison Square Garden
July 22nd, New York, NY, Madison Square Garden
July 23rd, New York, NY Madison Square Garden
EUROPE / UK 2015
Sep 4th, Turin, Italy , Pala Alpitour
Sep 5th, Turin, Italy, Pala Alpitour
Sep 8th, Amsterdam, The Netherlands, Ziggo Dome
Sep 9th, Amsterdam, The Netherlands, Ziggo Dome
Sep 16th, Stockholm, Sweden, Globe
Sep 17th, Stockholm, Sweden, Globe
Sep 24th, Berlin, Germany, O2 World
Sep 25th, Berlin, Germany, O2 World
Oct 5th, Barcelona, Spain, Palau Sant Jordi
Oct 6th, Barcelona, Spain, Palau Sant Jordi
Oct 13th, Antwerp, Belgium, Sportpaleis
Oct 14th, Antwerp, Belgium, Sportpaleis
Oct 17th, Koln, Germany, Lanxess Arena
Oct 18th Koln, Germany, Lanxess Arena
Oct 25th, London, UK O2
Oct 26th, London, UK O2
Oct 29th, London, UK O2
Oct 30th, London, UK O2
Nov 6th, Glasgow, UK, The SSE Hydro
Nov 7th, Glasgow, UK, The SSE Hydro
Nov 10th, Paris, France, Bercy
Nov 11th, Paris, France, Bercy