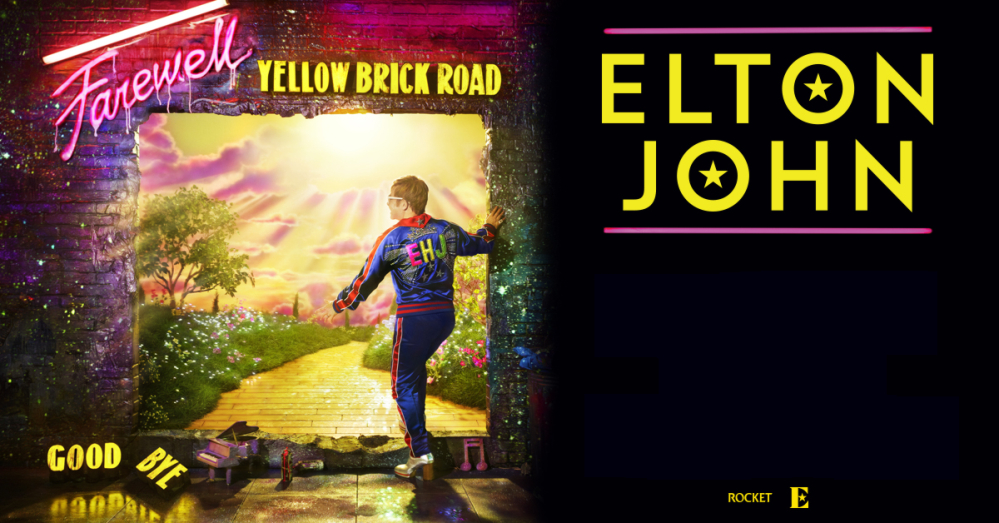 ELTON JOHN
UK and IRELAND TOUR DATES - 'FAREWELL YELLOW BRICK ROAD' TOUR 2023
Flexible Payment Options - Pay Just Deposit - (Balance 8 Weeks Before Event) or Staggered Interim Payments or Pay In Full!
"..The Farewell Yellow Brick Road tour is the most bombastic, elaborate, high-tech arena show he's ever attempted." – Rolling Stone - "As a thank you, he's giving the fans exactly what they could want in a final hurrah: some of his all-time biggest hits played with his classic gusto and draped in glitz." – Billboard - "The show of his life." ***** (Five Stars) – The Times (London)
The Farewell Yellow Brick Road Tour, which won both Pollstar's "Major Tour of the Year 2020" and Billboard Music Awards 2020 "Top Rock Tour," kicked off to a sold-out crowd on 8 September, 2018, in Allentown, USA, and has since received rave reviews across the world. The show takes the audience on a magical journey through his incredible 50-year career with never-before-seen-photos and videos, all set to the tune of some of Elton's most beloved songs from his legendary catalogue including, "Bennie and the Jets," "Rocket Man," "Tiny Dancer," and "Philadelphia Freedom." - Speaking of the UK and Ireland dates Elton John says "The Farewell Yellow Brick Road tour will take us to many places that have meant a lot to me over the last fifty years but these shows will be incredibly special. To celebrate some of the incredible moments we've shared with my fans over the years will be wonderful. These homecoming shows will be very emotional and a lot of fun." - The 'Farewell Yellow Brick Road' tour has already been greeted with a wealth of praise from critics and fans alike. The three-year tour will consist of more than 300 shows across five continents, hitting North America, Europe, Asia, South America and Australasia.
ELTON JOHN VIP TICKET OFFICIAL EXPERIENCES 2023