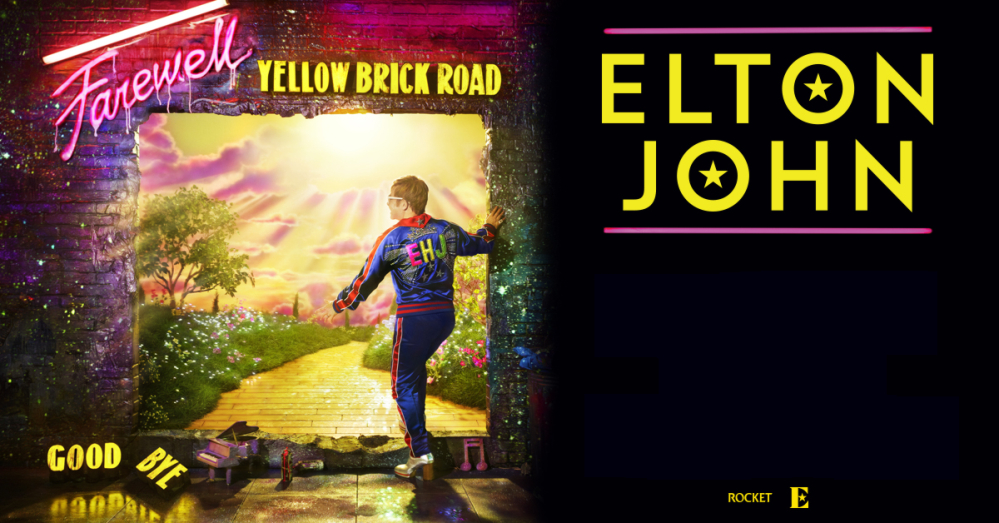 ELTON JOHN
UK and IRELAND TOUR DATES - 'FAREWELL YELLOW BRICK ROAD' TOUR 2023
** Rescheduled **
*** All ARRANGEMENTS FOR RESCHEDULED DATES ARE UNCHANGED and we look forward to seeing you in 2023 *** - Customer Support
Flexible Payment Options - Pay Just Deposit - (Balance 8 Weeks Before Event) or Staggered Interim Payments or Pay In Full!
Thursday 16 Sept 2021 (10am):- Elton John has today announced that the forthcoming 2021 European and UK tour dates of his Farewell Yellow Brick Road tour have to be rescheduled to 2023.
Elton says:- 'It is with great sadness and a heavy heart that I am forced to reschedule the 2021 dates of my Farewell Yellow Brick Road tour in Europe and the UK to 2023. - At the end of my summer break I fell awkwardly on a hard surface and have been in considerable pain and discomfort in my hip ever since. Despite intensive physio and specialist treatment, the pain has continued to get worse and is leading to increasing difficulties moving. I have been advised to have an operation as soon as possible to get me back to full fitness and make sure there are no long-term complications. I will be undertaking a program of intensive physiotherapy that will ensure a full recovery and a return to full mobility without pain.

I am going to complete the charitable Global Citizen event on 25th September as I don't want to let a charity down. Being just five songs it's a very different physical undertaking to the demands of playing for close to three hours every night on tour and travelling overnight between countries. After this I will be having the operation to ensure the tour can get back on the road in January of 2022 in New Orleans.
I know how patient my incredible fans have been since Covid halted touring last year, and it breaks my heart to keep you waiting any longer. I completely feel your frustrations after the year we've had. I promise you this - the shows will return to the road next year and I will make sure they are more than worth the wait. - Love, Elton x'
---
"..The Farewell Yellow Brick Road tour is the most bombastic, elaborate, high-tech arena show he's ever attempted." – Rolling Stone - "As a thank you, he's giving the fans exactly what they could want in a final hurrah: some of his all-time biggest hits played with his classic gusto and draped in glitz." – Billboard - "The show of his life." ***** (Five Stars) – The Times (London)
The Farewell Yellow Brick Road Tour, which won both Pollstar's "Major Tour of the Year 2020" and Billboard Music Awards 2020 "Top Rock Tour," kicked off to a sold-out crowd on 8 September, 2018, in Allentown, USA, and has since received rave reviews across the world. The show takes the audience on a magical journey through his incredible 50-year career with never-before-seen-photos and videos, all set to the tune of some of Elton's most beloved songs from his legendary catalogue including, "Bennie and the Jets," "Rocket Man," "Tiny Dancer," and "Philadelphia Freedom." - Speaking of the UK and Ireland dates Elton John says "The Farewell Yellow Brick Road tour will take us to many places that have meant a lot to me over the last fifty years but these shows will be incredibly special. To celebrate some of the incredible moments we've shared with my fans over the years will be wonderful. These homecoming shows will be very emotional and a lot of fun." - The 'Farewell Yellow Brick Road' tour has already been greeted with a wealth of praise from critics and fans alike. The three-year tour will consist of more than 300 shows across five continents, hitting North America, Europe, Asia, South America and Australasia.
ELTON JOHN VIP TICKET OFFICIAL EXPERIENCES 2023