Rockhal, Luxembourg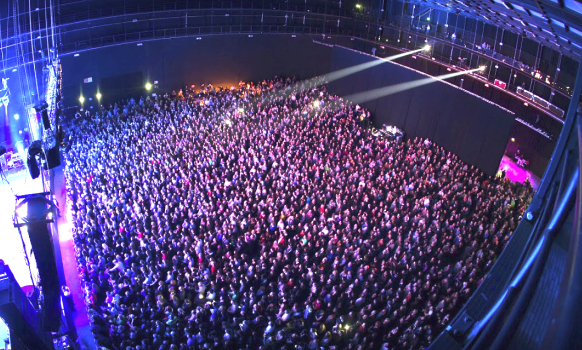 Directions
A4 Luxembourg Esch/Alzette, direction Esch/Alzette Drive on this highway to the end. The A4 ends in a round about, then follow the Rockhal signage to available parkings.
By bus
2 TICE bus routes operate to and from Rockhal every day ( line 3 and line 4). Key destinations include Esch, Kay and Schifflange. Please visit http://www.tice.lu for timetable information.
The Club:
The small venue at the Rockhal, is ideal for medium-scale concerts and new artistic currents, the most diverse and innovative art forms, experimentation and the search for effects increasing sound, image and movement, and the production of various shows. The hall has equipment suited to such multiple uses and is modular. The moving stage, the floor and the service grid suit every configuration from concert-show to intimate cabaret.
Features
Capacity: 1,200 places standing; numerous possible configurations of seating and stage for virtually any type of event.