HOME PAGE - SAM FENDER UK TOUR DATES 2023 - SAM FENDER TICKETS and PACKAGE DESCRIPTIONS - FAQs
General FAQ's Sam Fender Newcastle 2023 (A message from the promoter)
1.Your ticket purchase constitutes a personal, revocable license and, at all times, remains the property of the promoters. This ticket must be surrendered to the promoters upon request.
2. Your ticket/s are sold by the promoters directly to you the consumer. Any tickets purchased by business or traders in breach of the terms and conditions of ticket sale will be cancelled.
By accepting these terms and conditions you confirm that you are a consumer.
3. Your ticket/s will IMMEDIATELY BECOME INVALID if resold OR OFFERED FOR SALE unless the sale is through the Artist's official re-sale channels as advertised, Twickets, or ticket
agent fan to fan exchange (where applicable). Tickets sold via third parties and other unauthorised outlets, including online auction sites, are not valid for admission. The resale of a
ticket renders it invalid and may lead to refusal of entry
4. Ticket sales are limited to a maximum of 4 per person (standing) / 6 per person (seats).
5. Only tickets purchased through approved ticket agents are valid for admission. The venue reserves the right to refuse admission.
6. To gain admission, , the lead booker will need the following items:
- the tickets
- the booking confirmation
- the credit / debit card used for the purchase (or a photo or photocopy of it)
- a valid photo ID matching the name on the booking confirmation
Failure to bring all of the items above will result in refusal of admission to the concert.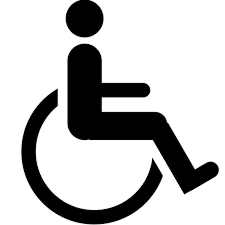 please note that eventtravel do not hold any special access tickets within their allocation - Please contact the venue directly on 0344 372 1892 (option 1) thank you - More info
Tickets are allocated as seated together unless otherwise stated at time of booking - Please check your confirmation accordingly - Thank you

Full package Hotel and Ticket information and entry details will be provided with your tickets approximately 7-10 days before the event - further FAQ's