Tele2 Arena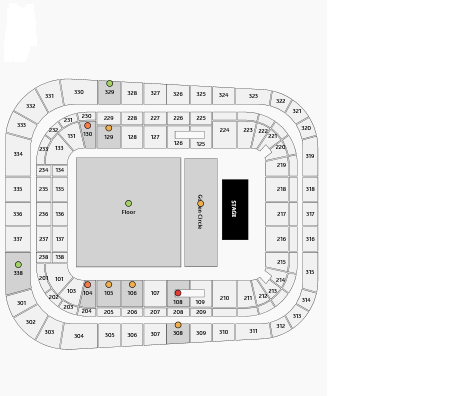 History and description
The Tele2 Arena was built to provide the city of Stockholm with a new medium-size concert facility and Hammarby IF with a modern replacement for the aged Söderstadion.
First plans for the stadium were made in the early 2000s, but it took several years for them to materialise. The Stockholm city council approved the plans in 2009 and around the same time contracts were signed with the Anschutz Entertainment Group (also shareholder of Hammarby IF) for the operation of the stadium.
Construction of the Tele2 Arena started in late 2010 and works were completed in July 2013. Several delays pushed back an initial completion date of December 2012. The stadium came at a cost of SEK 2.7 billion, paid for by the city of Stockholm.
In October 2011, other Stockholm club Djurgårdens IF came to an agreement with Hammarby to share the Tele2 Arena after they had failed to find an alternative for their own Olympiastadion. The aged Olympiastadion would have failed to meet the new league standards that came into effect in 2013.
The first official match in the Tele2 Arena was played on the 20th of July 2013 when Hammarby hosted Örgryte for a league fixture. In the run-up to the opening Hammarby and Djurgårdens fans clashed about who was to play first at the stadium, which even led to bomb threats when a Djurgårdens veteran team played a test match at the stadium which Hammarby fans considered a secret opening.
The Tele2 Arena finally officially opened on the 24th of August 2013 with a concert featuring several Swedish artists. The stadium is equipped with a sliding roof, which makes it usable all year round.
Getting there
The Tele2 Arena is located in the south of Stockholm at about 5 kilometres from Stockholm's city centre and main railway station.
The arena lies close to where the 73 and 75 motorways intersect. Follow the signs for Globen.
If using public transport, the arena is easily reached by metro. Take line T19 from Stockholm's centre or railway station in the direction of Hagsätra and get off at stop Globen, from where it is only a few minutes walking to the Tele2 Arena.
Eat, drink, and sleep
The Tele2 Arena is located right next to the Ericsson Globe Arenas, which is one of Stockholm's principal concert venues, and not far from Hammarby's old Söderstadion.
The area is a mix of residential housing and offices with little excitement, though the Globe Arena holds a shopping centre which has a range of cafés, bars, and restaurants.