The Wilder Townhouse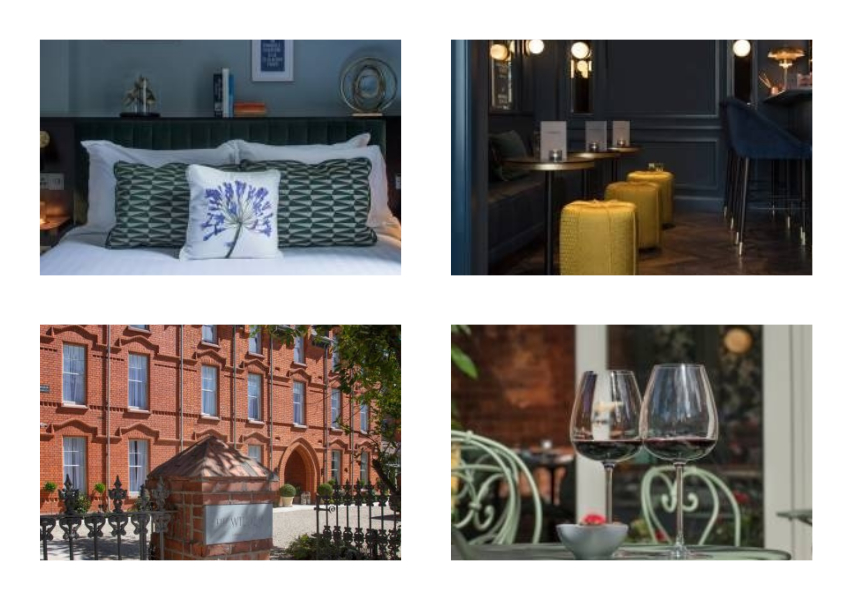 Description
Every bedroom at The Wilder Townhouse has been designed to give guests a relaxed yet memorable stay.
With history embedded within the walls, Adelaide Road has been a hub for the some of the city's greatest creative talents. You will be in good company among the artists, the writers and the revolutionaries of yesteryear.
Inside, you will find a warm elegance, Minimalist grandeur with every detail carefully considered.
The Wilder Townhouse is for people who know what they want and aren't afraid to ask.
The Wilder Townhouse is for the discerning traveller, For the curious, For those not content with somewhere that looks like everywhere else.
Food
The Wilders Townhouse Gin and Tea Rooms serves a large selection of bespoke craft Gin from across Ireland.
The bar features an original mosaic tiled floor and early-deco 1920s design. French glass lights, a walnut bar with a marble top, sofas, and original art decorates the space.
The Garden Room - Begin your day with a extensive choice from the breakfast buffet or order one of the house juices directly from the Kitchen. There is a wide section of Irish Artisan produce and a cooked to order a la carte breakfast. Sit back and enjoy the stunning surroundings of the Garden Room and Terrace. The hardest part of your day will be trying to leave.