Olympinski Moscow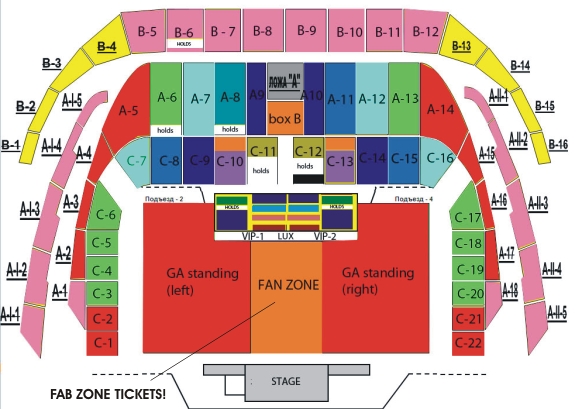 Olympic Stadium, known locally as the Olimpiyskiy, is a large indoor arena, located in Moscow, Russia.

It was built for the 1980 Summer Olympics and hosted the basketball and boxing events.

A part of the Olimpiyskiy Sports Complex, it makes up one architectural ensemble with another venue, constructed at the same time, the Swimming Pool. The venue is so large, that up to 80,000 people can occupy its space. It has hosted the Davis Cup finals and Bandy World Championships on several occasions, and is the home of the Kremlin Cup tournament. It was the world's 1st indoor bandy arena.

When smaller indoor sports are held at the venue, such as tennis or basketball, only 1/4 of the floor space is used.

Capacity at this configuration can vary between 10,000 and 16,000 people.