Rolling Stones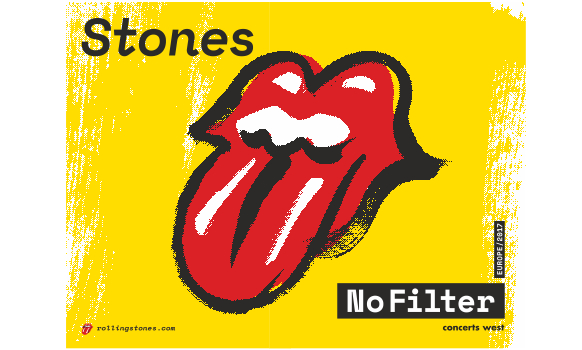 Rolling Stones Tour Dates - Stones VIP Tickets and Tour News
LADIES & GENTLEMEN THE ROLLING STONES
ARE BACK IN EUROPE

STONES - NO FILTER
13 SHOWS KICK OFF IN HAMBURG ON SEPTEMBER 9
First PRE-SALES commence Wednesday 10 May at 7:00am BST ZURICH 7am
AMSTERDAM 9am - ARNHEM 9am BST


Date – May 9th 2017
The Rolling Stones announced today they will play thirteen shows in twelve different venues across Europe in September & October and unveiled the title of the new tour. 'STONES - NO FILTER' sees Mick Jagger, Keith Richards, Charlie Watts and Ronnie Wood back where they belong out on the road playing to packed stadiums.
This STONES - NO FILTER European tour follows last year's ground-breaking tour of South America culminating in the historical concert in Havana, Cuba.
As always The Rolling Stones will treat their European fans to a set list packed full of classics such as 'Gimme Shelter', 'Paint It Black', 'Jumpin Jack Flash', 'Tumbling Dice' & 'Brown Sugar' but they will also include a couple of unexpected tracks each night and randomly selected surprises from their formidable arsenal of songs. For all of the European 'No Filter' shows listed below the Stones will be unveiling a spectacular new production and state of the art stage design.
The tour, produced by Concerts West, kicks off at The Stadtpark in Hamburg on Saturday September 9 and then heads for Munich (Germany), Spielberg (Austria), Zurich (Switzerland), Lucca (Italy) Barcelona (Spain), Amsterdam (Holland), Copenhagen (Denmark), Dusseldorf (Germany), Stockholm (Sweden), Arnhem (Holland) and rounds up with two shows in Paris (France) at the brand new 'U Arena', the first concerts to be staged at this venue.
Keith Richards commented, "Hey Guys, here we come. See you there!!!!"
Mick Jagger commented, "I'm so excited to be touring Europe this Autumn and returning to some familiar places and some we've never done before."
Official Rolling Stones VIP Ticket and Hotel Experiences Available here!
STONES - NO FILTER - EUROPEAN TOUR 2017
produced by Concerts West
09 September Hamburg, Germany Stadtpark
12 September Munich, Germany Olympic Stadium
16 September Spielberg, Austria Spielberg at Red Bull Ring
20 September Zurich, Switzerland Letzigrund Stadium
23 September Lucca, Italy Lucca Summer Festival-City Walls
27 September Barcelona, Spain Olympic Stadium
30 September *Amsterdam, Holland *Amsterdam ArenA
03 October *Copenhagen, Denmark *Parken Stadium
09 October *Dusseldorf, Germany *Esprit arena
12 October *Stockholm, Sweden *Friends Arena
15 October *Arnhem, Holland *GelreDome
19 October *Paris, France *U Arena
22 October *Paris, France *U Arena
* The Rolling Stones concerts in Amsterdam, Copenhagen, Dusseldorf, Stockholm, Arnhem and Paris will be under cover with a roof facility at each stadium.
Over the past twelve months the Rolling Stones have been on top of their game with the release of the formidable 'Blue & Lonesome' album a return to their blues roots. This hugely successful album recorded in three days topped the charts in fifteen countries. They also produced a critically acclaimed documentary film 'Olé Olé Olé!, - a trip across South America', directed by Paul Dugdale. This film has just been released on DVD internationally by Eagle Rock.