MEO Arena (formerly Pavilhao Atlantico Lisbon)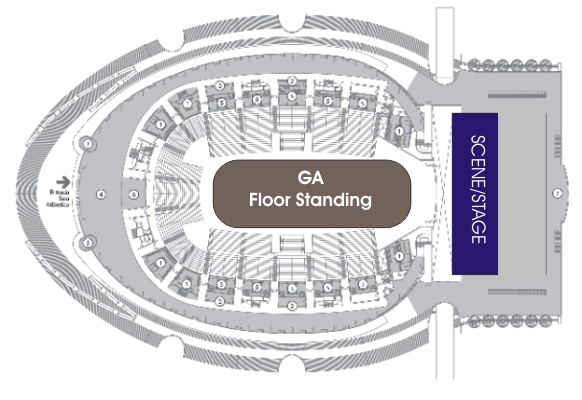 Pavilhão Atlântico is set in the heart of the Parque das Nações grounds and benefits from a privileged location.
Car access is excellent thanks to its location in the vicinity of the confluence of major roadways serving the Eastern sector of Lisbon, such as the CRIL ring road, the Vasco da Gama Bridge over the Tagus, and the North-South Highway. In addition, it benefits from the proximity to major, modern public transport infrastructure which includes a River Terminal and the Oriente Station, a public transport hub linking the Lisbon Underground, CP railways services, Carris bus services, Taxi services, and various road transport companies, plus a direct shuttle service to Lisbon International Airport (5 minutes away).
Location map