Andrea Bocelli - The Platinum Hotel Experience - London 30 September 2022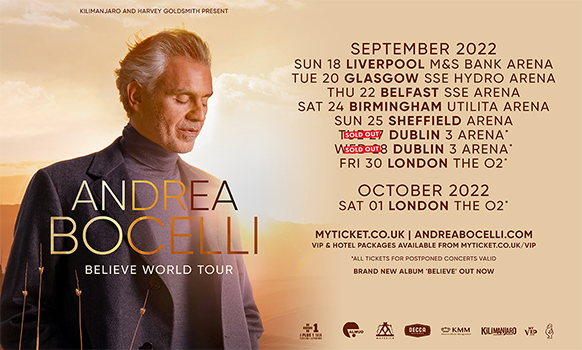 ANDREA BOCELLI - THE PLATINUM HOTEL EXPERIENCE

This Experience includes:-

• Choice of
- Reserved central floor block seat (Rows 11-12) or
- Reserved seated ticket in tier block 111
• Overnight Hotel Accommodation inc Buffet Breakfast
• Complimentary Programme + Printed Commemorative Bag (1 per 2 Guests)
• Itinerary and Tickets sent in advance
• Commemorative Ticket Holder
• 24 hour Customer Support (Day of concert)
Secure your Andrea Bocelli Platinum Hotel Experience with a £150 deposit per person! (Balance due 8 weeks before event)
All prices are per person including VAT
NB: Reserved seats are sold based on being seated together, unless otherwise stated at time of booking

07 June 2021: Andrea Bocelli Foundation is proud to partner with PLUS1 so that for every ticket sold, £1 will go to support the "ABF Educational Projects" in Haiti, empowering children situated in the most vulnerable areas of the Country, offering them the opportunity to express their true potential. www.andreabocellifoundation.org
Hotel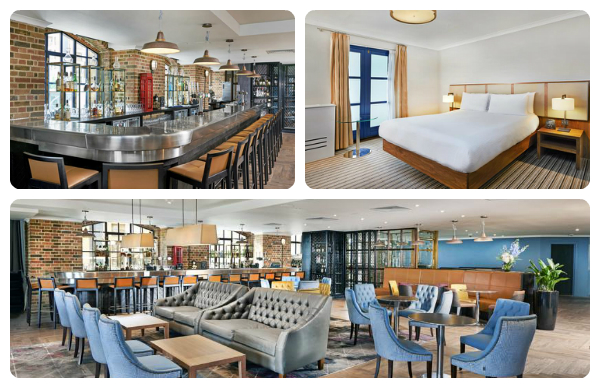 Description With a convenient location on the banks of the River Thames and only 20 minutes from London City Airport, the Hilton London Docklands Riverside hotel is the ideal place to stay to experien...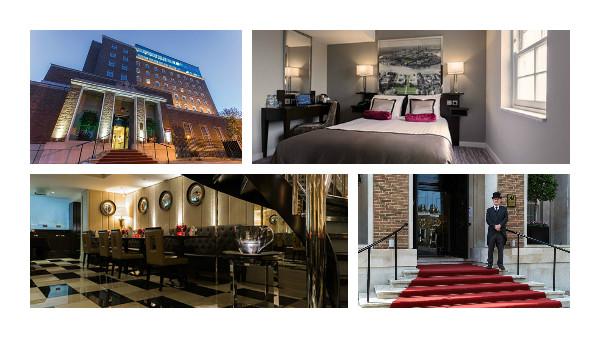 Description The DoubleTree by Hilton Greenwich Hotel London - Boutique designed and styled, operating under the brand of Mercure. Many original features of the building have been maintained and the te...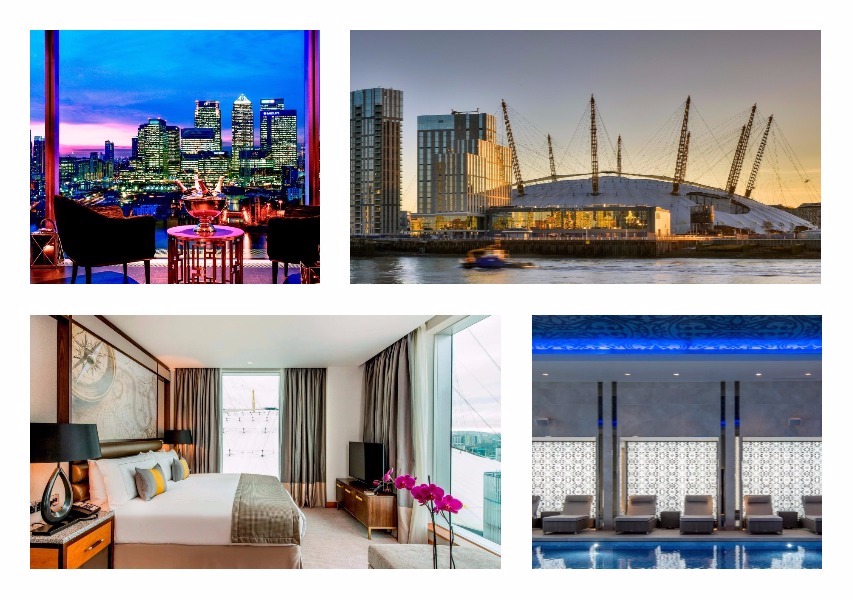 Description The riverside InterContinental® London - The O2 hotel stands out in the buzzing Greenwich Peninsula, with 453 luxury rooms, a beauty spa and a ballroom for up to 3,000. Spectacular Can...