Hull Bonus Hall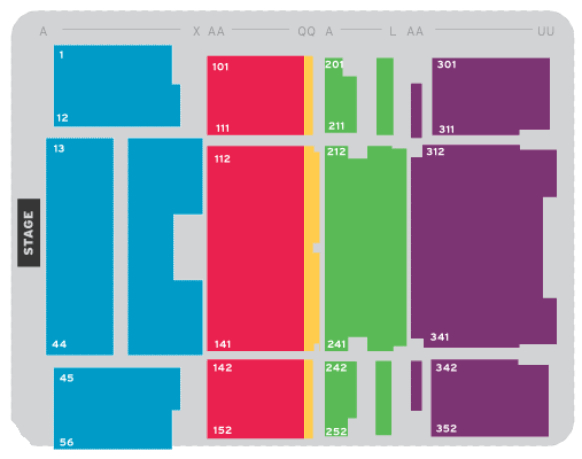 Directions
Public Transport
The nearest bus stop is on Carr Lane and Paragon Interchange (both less than 500 metres walking distance). For more information. The nearest Park & Ride is Priory Park, Hull, HU4 7DY, it only operates Mon - Sat finishing at 7pm - For more information.
By Bicycle
As one of the flattest cities in the UK, Hull is a great place to travel by bike. Hull City Council has developed a range of information including cycle maps. The venue is easily accessible by cycle and is on the Trans Pennine Trail and National Cycle Network route 65. Cycle parking stands are located near the main entrance (a photo would be good if possible) and in both car parks listed below.

By Foot
The footpaths leading to the Arena are well maintained and well-lit with plenty of space for pedestrians. Visit walkit.com to create a personalised walking journey planner.
By National Rail
The walking distance 0.3 miles might be better described as under 1/3 of mile or between 4-8 minutes walk at a fast / steady pace. For more information.
By Car
CAR PARKS There are two car parks located adjacent to the venue – Osborne Street and Princes Quay Shopping Centre -- Other car parks around the venue - Myton Street Car park Prospect Centre St Stephens Hull City Council Car Parks - for information on lift sharing.
Amenities
Train/Tube/Metro
Hull Railway Station