Best Western Marks Tey Hotel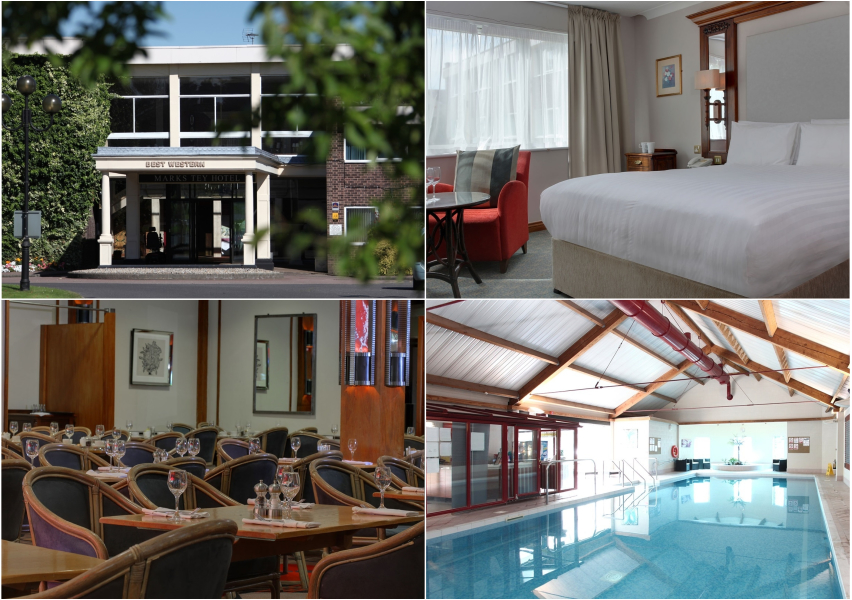 Coach Transfer journey time to Chantry Park approximately 45 Minutes. Pick-up from Hotel approximately 15.15. Final timings will be confirmed nearer to concert date.
Description
Best Western Marks Tey Hotel is ideally located just four miles from Colchester - Britains oldest recorded town.
Rooms/Facilities
This superb Colchester accommodation offers 110 comfortable bedrooms - not to mention its own swimming pool, gym and spa. Our 'Aimez-Vouz' hair and beauty salon was also given a 5-star review by the Good Salon Guide.
Dining
The elegant lounge and cocktail bar provides the perfect meeting place and somewhere to relax before dining in the splendid Brasserie Restaurant, which offers a selection of international cuisine, complemented by carefully selected wines from around the world.
Location
Colchester Zoo is within a 10-minute drive of the hotel and the Tiptree Jam Factory can be reached after 20 minutes' drive. Scenic walks can be enjoyed in Constable Country, also just a 20-minute drive away. Flatford Mill is a 30-minute car journey away.