Blue - The 'One Love' Blue Package - Birmingham 09 December 2022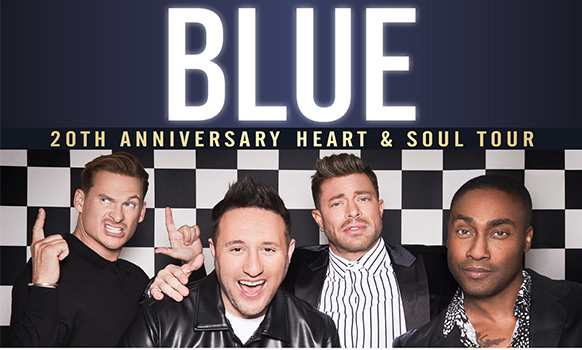 THE 'ONE LOVE' BLUE PACKAGE

Package to include:
• Option to add a Reserved seat in Rows 3-7
• Exclusive Meet & Greet with BLUE before the show
• Photograph opportunity with BLUE (photo restrictions might apply*)
• Complimentary signed programme**
• VIP collectible tour laminate and lanyard (not available for general sale)
• VIP collectible commemorative ticket (not available for general sale)
• VIP Tour gift specially designed for VIP package purchasers only
• On site Event Hosts
• 24/7 Customer service available
• Full information emails sent in advance
• Only a limited number of these Ticket Experiences are available

Secure your 'One Love' Blue Package with a £105 deposit per person! (Balance due 8 weeks before event)
All prices are per person including VAT/Taxes
NB: Reserved seats are sold based on being seated together, unless otherwise stated at time of booking
* The 'photograph opportunity'.
This describes a photograph that will be taken with the band by the VIP Host or a designated photographer who is part of the Event Travel team.
The photo will be taken using either a DSLR camera or a premium IPhone.
The photograph will be taken in the venue and not in a professional studio setting.

In the unlikely event that there are covid restrictions in place when the tour takes place, the band will be behind or to one side of an anti virus perspex divider screen and the photographs will be taken by a venue accredited photographer.
**or poster