Bournemouth International Centre (BIC)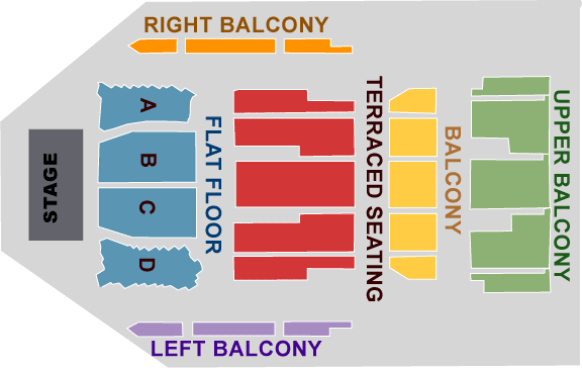 Parking
Multi-storey parking for 700 cars.

Public Transportation
Nearest rail: Bournemouth.

Road route: A338 (Wessex Way) - follow signs to venue.

Accessible Seating
The venue is accessible to disabled visitors. Call the venue on 0844 576 3000 for further information and bookings.
General Rules
No photography.
Children Rules
Standing Concerts
NO under 12s to stand.
Children aged 12 to 13 years MUST be accompanied by an adult.
1 adult may supervise up to a maximum of 4 children.
Children 14 years and over are able to stand without an accompanying adult at discretion of parents.
Seated Concerts
1 adult may supervise a maximum of 10 children under 14.
14 years and over are not required to have an accompanying adult

It is strongly recommended that all unaccompanied children stay in the venue until they are collected.
This information is subject to change.
Miscellaneous
Hot and cold snacks available and a licensed bar. The consumption of customers own food/drink is prohibited.
Amenities
Train/Tube/Metro
Bournemouth Station