Clarion Hotel Newcastle South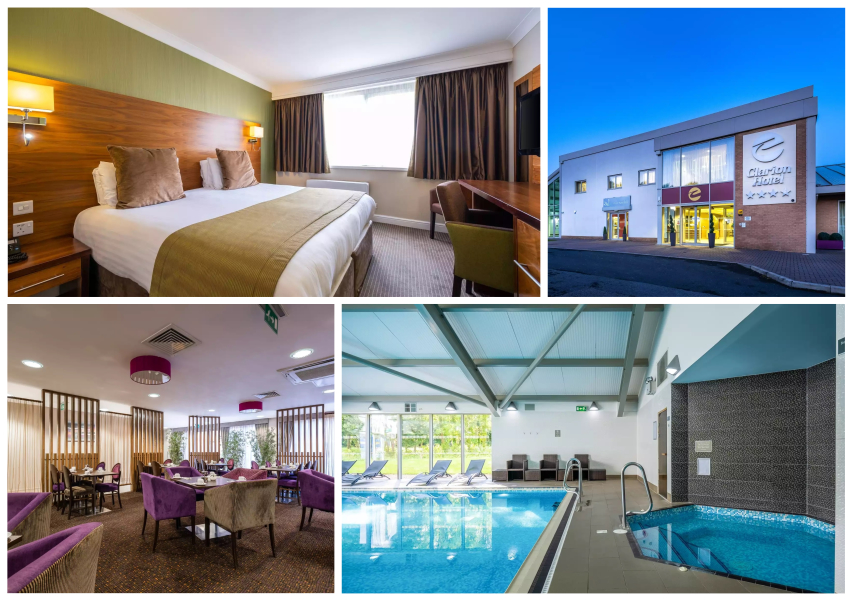 Description
The Clarion Hotel Newcastle South is proud to offer visitors to the North East of England the opportunity to relax in stylish comfort while exploring the historic and cultural riches of Tyne and Wear, Durham and Northumberland counties.
Location
Dining/Bars
The Grill Lounge
Omars
Gabrielles
Fishermans Lodge
Attractions
Quadrus Centre
0 km
Wildfowl Reserve
2 km
Temple Park Leisure
5 km
Sunderland
5 km
Leisure
You will enjoy access to our leisure facilities, complete with pool, steam room, sauna and gym, as well as fine, as well as fine dining at our new Grill & Lounge restaurant offering a sophisticated fusion of grill and home-cooked cuisine with an impeccable wine list to provide an unforgettable dining experience.
Boldon Business Park,
Witney W Jct. A19,
A184,
East Boldon
NE35 9P
Please note this hotel is a 15 minute journey time by taxi to the Stadium of Light (Sunderland). Public transport is available (approx 40 minutes).
All information is provided in good faith any inaccuracies please CONTACT US Thank you.