Clayton Hotel Birmingham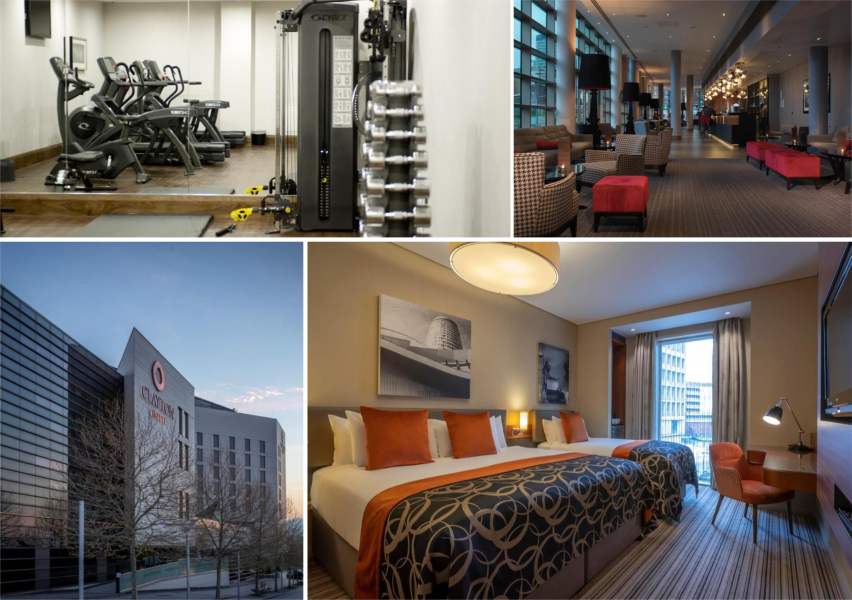 Description
Welcome to Clayton Hotel Birmingham, the family-friendly hotel in Birmingham city centre, located in the heart of Birmingham city centre, just a two-minute walk from Moor Street Station and 10 minutes from New Street station.

Rooms
The Birmingham Clayton Hotel has all types of rooms, rooms for couples, rooms for honeymoon, large rooms for families with kids, suites with jacuzzi or hot tub, premier suites, penthouse suites, etc. All the rooms are modern, very bright and extremely clean. All you can ask for in a room.

Dining Options
When looking for places to eat in Birmingham City Centre, whether you are dining as an individual, couple, family, or group, the Grill restaurant at Clayton Hotel Birmingham is the ideal setting to relax and enjoy your meal.

Location
Clayton Hotel Birmingham is located on the east side of Birmingham city centre, easily accessible by road or rail and is the perfect base to explore Birmingham.

Directions
Fom Birmingham International Airport & the NEC
Catch one of the frequent trains direct from Birmingham International Station to New Street, 10 minutes' walk from Clayton Hotel Birmingham. Journey time is typically 10 – 15 minutes with 4 trains per hour.
By Train
If you are arriving by train, then you can easily walk from Moor Street Station in about 2 minutes or 10 minutes from New Street station; taxis are readily available outside both stations.
Hotel Parking
If you are having trouble finding parking in Birmingham, the hotel has multiple parking options waiting for you nearby. Clayton Hotel Birmingham has a special guest parking concession in place with Selfridges Moor Street Car Park at £14.00 per exit.


All information is provided in good faith any inaccuracies please advise [email protected] - Thank you.