Flens-arena, Flensburg Germany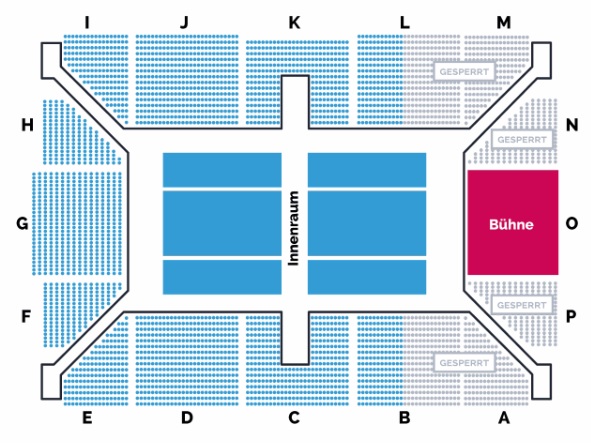 Directions
By Bus (Active Bus)
Line 4 Campus/Uni - HCampus/Cafeteria
Line 5 Ring A - HCampus/Cafeteria
Line 4 Frösleeweg - HCampus/Cafeteria
Line 5 Ring B - HCampus/Cafeteria
**Timetable information**: www.aktiv-bus.de
By Train
From Flensburg train station it is a short walk of about five minutes to the Deutsches Haus - it takes you about ten minutes to get to the Flens Arena.
**Timetable information**: www.bahn.de
The parking spaces at the Flens Arena are signposted, no matter which side you are coming from. A total of six parking spaces are available.
P 1 to P 3 , access via "Auf dem Campus", free of charge
P 2 / P 3 , access via "Thomas-Fincke-Strasse", free of charge
P 4 , access via "Campusallee", subject to a charge
P 5 , access via "Munketoft", subject to a charge
P C Parking spaces at Campus Bad, some of which are subject to a charge
P L Parking spaces for suppliers
Parking areas P4 and P5 are rented out for handball games. Please switch to P1 to P3 or travel by public transport or use the bus shuttle from the "Exe" and from the car park at "Förde Park":
Navi-Info Exe: Zur Exe, corner Katharinenstraße or corner Nikolaiallee
Navi-Info car park at Förde Park: Schleswiger Straße, corner of Lise-Meitner-Straße
Information
The Flens Arena (campus hall until 2012) is a multi-purpose hall. It is the venue for the handball games of the SG Flensburg-Handewitt, but also serves as an ideal location for various concerts and trade fairs. It is located on the university campus of Flensburg University and Flensburg University of Applied Sciences. It is approx. 2 km to Flensburg city centre.