Unipol Arena, Bologna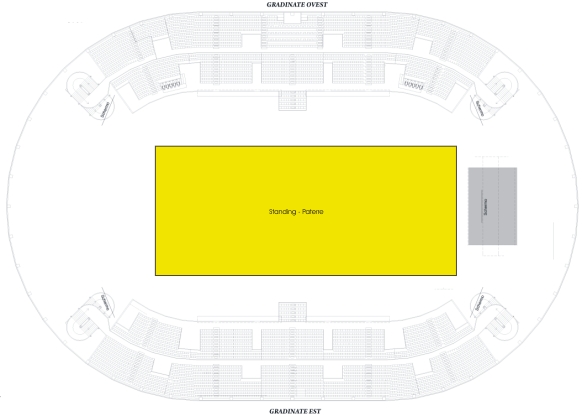 Futurshow Station (previously known as PalaMalaguti) is an indoor sporting arena located in Casalecchio di Reno, Bologna, Italy. The capacity of the arena is 11,000 people and it was opened in December 1993.[1] It is currently home to the Virtus Bologna basketball team.
During the year 2008, the arena had restyling works, which included a museum dedicated to Virtus' history, four new JumboTrons, new white seats and black stairs and new white parquet. The capacity of the arena rose from the original 8,300 up to 11,000.
Easily accessible by train, by car, plane, includes a train station connected to the station in Bologna and has an area dedicated to parking of 50,000 sqm.
TRAIN: 1 minute from the station Futurshow Station - 19 minutes from Bologna Centrale - 35 minutes from Florence - 55 minutes from Milan - 100 minutes from Rome
AUTO: 2 km from the highway Casalecchio A1, A13, A14
PARKING: 3,000 cars
PLANE: 8.8 km from the G. Marconi
BUS: 50m