Hyatt House Charlotte Center City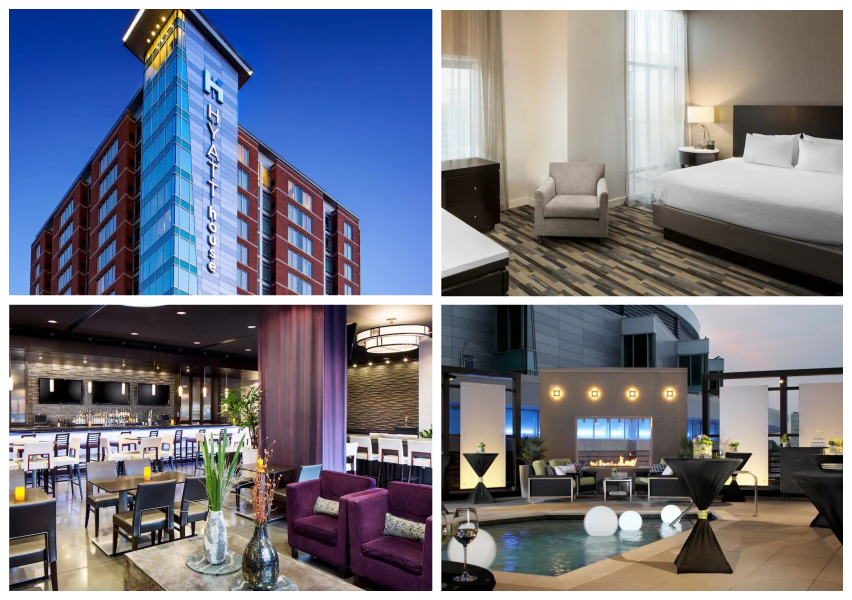 Hotel
Hyatt House Charlotte/Center City is located in the heart of the bustling Uptown neighborhood, just steps from world-class restaurants, museums, and sports venues. Enjoy comfortable accommodations in a location that's convenient for experiencing the charming hospitality of North Carolina.
Rooms
Enjoy your choice of 163 spacious guestrooms
Leisure
Stop by the 24-hour Workout Room any hour of the day or night to exercise on the cardio and strength training equipment, including treadmills, ellipticals, stationary bikes, and free weights.
Take a refreshing swim in the heated outdoor pool located on the 7th floor terrace. The terrace includes a cozy fireplace and tables and chairs perfect for relaxing in the Carolina sunshine.
Dining
Wake up to the complimentary morning spread served daily. Enjoy a selection of individually wrapped, pre-packaged breakfast items, such as hot breakfast sandwiches, fresh fruit, yogurt, and more.
Unwind at H Bar, where you can order up creative cocktails and apps from the Sip + Snack menu.

There is also a 24 Hour Guest Market for snacks to go.

NB: Whilst we are expecting all facilities to be operational, please note some hotel/venue facilities may have COVID safety restrictions in place.
All information is provided in good faith any inaccuracies please CONTACT US Thank you.