Jaz Hotel Amsterdam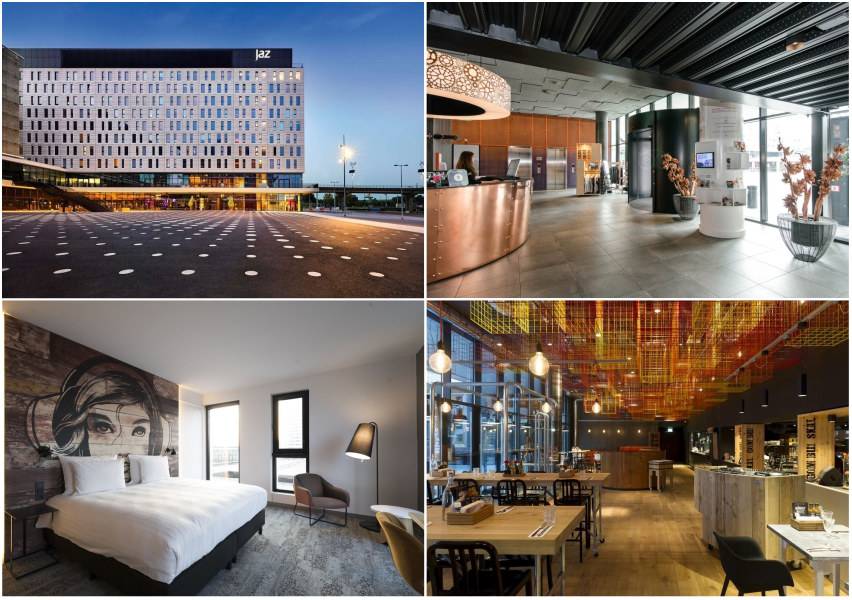 Description
The Jaz Hotel Amsterdam celebrate the Dutch nature of the Gezelligheid in the rhythm of this vibrant metropolis - no stereotypes, just a good mix of music, pleasure and art.
Rooms
The Jaz Hotel Amsterdam has 258 rooms, all of which come with flat screen TVs, air conditioning, private bathrooms with free toiletries and 24 hour room service.
Dining
Food - the new clubbing? At Rhythms Bar & Kitchen you do not have to decide. This restuarant serves you both: you can enjoy the number 1 hits of street food to the smooth beats of live DJ sets. Relaxed Sunday beats or energetic house as a mood for the night. New dishes and music acts in time with the metropolis are on the agenda.
The menu is a mash-up of everything that makes you and your stomach happy: delicious burgers, packed sandwiches and juicy steaks from the Josper Grill. Treat yourself! Fancy a snack in the bar before the party starts? Time for the original Edam and fresh Pulled Pork with a tuned variation on dips.
Location
In the Zuidoost district of Amsterdam, The Ziggo Dome and the Amsterdam Arena are in the property's direct vicinity. Amsterdam RAI Convention centre is at 3.1 miles distance, while Schiphol Airport is 7.5 miles away. Public transport will take you to the city centre within 15 minutes.