Lana Del Rey - BST The Ultimate VIP Diamond Experience - 09 July 2023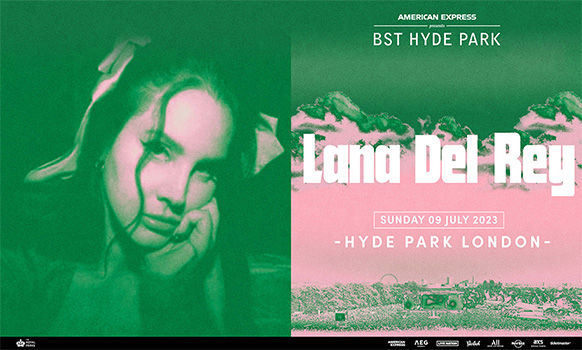 The Ultimate VIP Diamond Experience
Includes:-
VIP Diamond Experience ticket (providing access to the exclusive VIP Diamond View standing area to watch
Great Oak Stage performances, allowing you to leave and return as you wish)
Entrance to The Ultimate Garden for the day to relax in style (Exclusive Bar serving a full Rangeof Quality
Beverages to satisfy your desire with relaxed seating and standing areas - part covered open canopy)
Arrive to a welcome glass of sparkling wine
Complimentary Bar serving Selected Wine/Beer/House Spirits/Non-Alcoholic Drinks
Commemorative VIP Laminate and Lanyard
Access to the American Express VIP Summer Garden Reserved Areas (an exclusive area offering VIP bars,
premium food outlets, additional comfortable seating, separate restroom facilities and cloakroom)
Enjoy a complimentary choice of Premium Food Offerings
Complimentary American Express BST Hyde Park T-Shirt (Voucher Activated)
Additional Restroom Facilities Exclusively for The Ultimate guests
Dedicated VIP Entrance into the festival - With Entry to the event up to 60 minutes before the main gates
open
Itinerary sent in advance
Event Management and VIP Hosts in attendance throughout the event
All Taxes
The Ultimate Garden offers relaxed seating & standing areas - additional seating also available in the adjacent American Express VIP Summer Garden area
Flexible Payment Options:- Just pay a Deposit (Balance due 8 weeks before event) or staggered interim payments as you choose.
All prices are per person including VAT/Taxes
NB: VIP DIAMOND VIEW IS REPRESENTED WITH NO ARTIST PRODUCTION OR STAGE THRUST. SHOULD THE ARTIST USE A STAGE THRUST THEN DIAMOND VIEW WILL BE STAGE LEFT OF THE STAGE THRUST AND GOLD CIRCLE TO THE RIGHT OF THE STAGE THRUST.
PLEASE TAKE THIS INTO ACCOUNT WHEN DECIDING ON YOUR TICKET PURCHASE

GENERAL INFO - IMAGES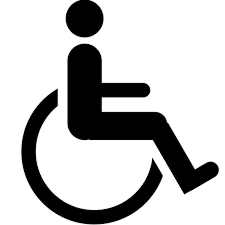 Disability Access and Personal Assistance Tickets – BST aim is to make sure that BST Hyde Park is fully accessible to anyone who wants to attend. For further information please visit BST WEBSITE - We regret that eventtravel do not have Accessible Tickets as part of their allocation.
Please note: You may be required, as a condition of entry, to comply with any Covid 19 regulations, restrictions and/or entry requirements imposed at the time of the concert by the event organiser or relevant authority (and the event organiser reserves the right to refuse entry to the event if these are not complied with).
NB: All prices are launch prices and subject to change
| Date | City | Venue | Event | Availability | Prices from | |
| --- | --- | --- | --- | --- | --- | --- |
| 9 / 7 | London | Hyde Park | Lana Del Rey - The Ultimate VIP Diamond Experience (With Early Entrance) | >8 | GBP 449.95 | Book |