Novotel London Wembley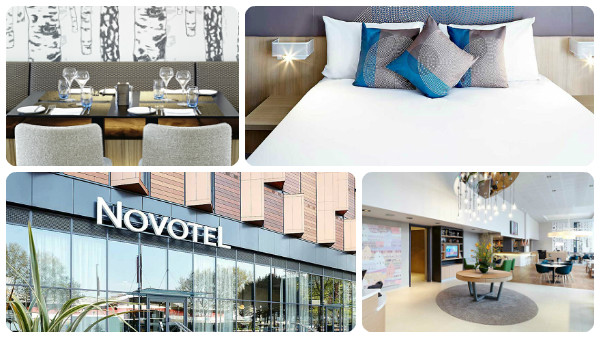 Description
Located on Olympic Way, Novotel London Wembley offers perfect proximity to Wembley Stadium and Arena (300m). Wembley Park Underground is only a 3 mins walk and connects directly to the Eurostar Terminal in 20 mins and directly into Central London in 15 mins. Free WiFi throughout the hotel. Freeview TV channels in every bedroom. The Elements restaurant & bar offers a tempting international menu and drinks. Fitness Centre with panoramic views. Spacious, contemporary in design, and adaptable, the Novotel room is truly a place for living.
Rooms

- Audible smoke alarms in rooms
- Minibar
- Deadbolts and/or locks in rooms
- Airconditioning
- Safe deposit box in room
- Smoke alarm in room
- Wi-Fi in your room
- Hair dryer in bathroom
At Novotel, you're assured of a warm welcome and flawless service. You'll find areas for relaxing and places to work, along with numerous other first-rate amenities including a fitness centre.
.Location & Directions
LONDON WEMBLEY: Located next to Wembley Park Underground station, the hotel is within easy direct reach of Baker Street (15 min), Euston/St Pancras, Westminster (25 min) or Liverpool Str (30 min) with the Jubilee or Metropolitan metro lines. Just steps away of Wembley Stadium or Arena. Heathrow Airport is 12.5 miles from the hotel.
Nearest Airport: Heathrow (LHR)
Nearest Railway Station: Marylebone Station
Nearest Underground station: Wembley Park - Metropolitan Line
Nearest Bus: Wembley - Lines 18, 93, 92, 182 & 297
All information is provided in good faith any inaccuracies please CONTACT US. Thank you.