Palazzo dello Sport Rome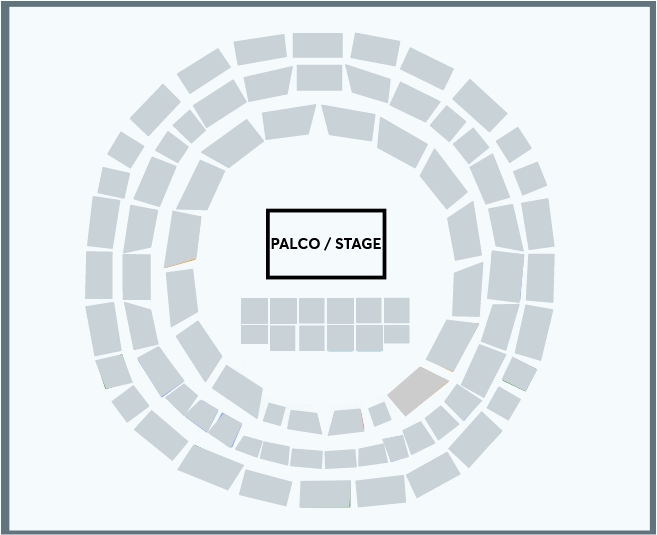 The Palazzo dello Sport - Roma is one of the masterpieces of Italian rationalist architecture of the 20th century and was designed by Pierluigi Nervi and Marcello Piacentini in 1956 for the Olympic Gamesheld in Rome in 1960.

The arena was reopened in 2003 as a multi-purpose space by the ForumNet Group, that oversaw the major refurbishment works and now manages it through its subsidiary, All Events. The first event it hosted after the reopening was a Carlos Santana concert. The aim of the restoration of this events venue, the largest in the italian capital, was to combine beauty and functionality, making the most out of the exceptional setting, and preserving the original architectural features alongside improving its functionality for large musical and sporting events, by addressing the acoustics, lighting and modularity of the spaces.

Moreover, the external area was extended up to 20,000 sqm and a beautiful 2,400 sqm terrace was created overlooking the Eur lake.

The refined architecture, the circular shape and its impressive dimensions (the dome has a diameter of 45 m) make it one of the most important and beautiful indoor arenas in Europe: the Palazzo dello Sport - Roma is now able to host congresses from 500 people and major sporting and music events and shows with more than 11,000 participants.

The Palazzo dello Sport - Roma is the only Italian venue

By car or by bus: directly from the Great Ring Road (exit 26), parking and direct access for VIPs.

Air: 15 minutes from Fiumicino Airport.

Train: 15 minutes from Termini Station.

Metro: Line B, 15 minutes from Termini Station.

Bus: 20 minutes from Piazza Venezia.
Amenities
Train/Tube/Metro
Line B, 15 minutes from Termini Station.