Radisson Blu Hotel, Cologne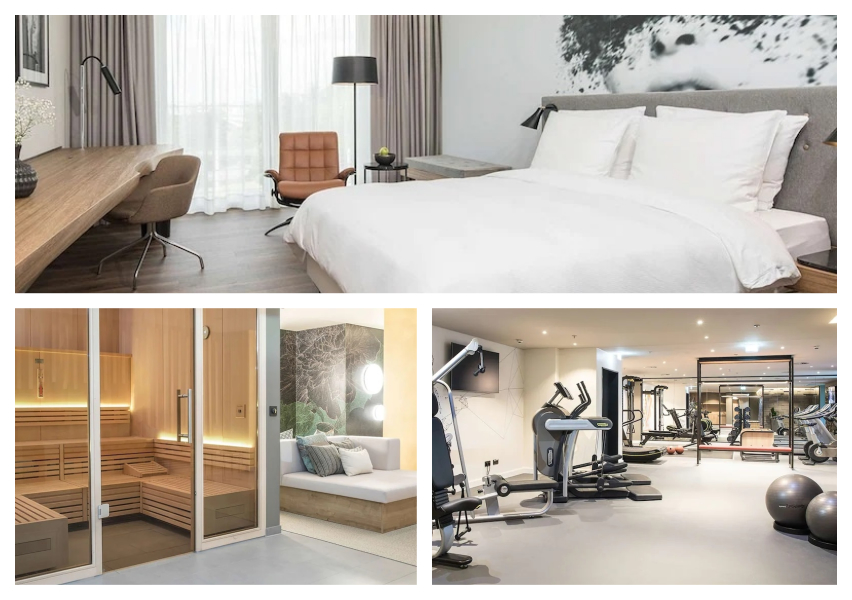 Description
Located just a few minutes from the historic city center, the Radisson Blu Hotel Cologne lies on the banks of the Rhine River, directly opposite the famous Koelnmesse trade fair. Enjoy easy access to the airport and attractions such as Lanxess Arena and the beautiful cathedral. If you're planning on driving, you can take advantage of our on-site parking for a small fee.

Rooms and Dining
Each of the 393 rooms and suites at our Cologne hotel boasts upscale features such as heated bathroom floors, video on demand and free high-speed Wi-Fi. Start the morning with our Super Breakfast Buffet in the Pronto! Restaurant, and treat yourself to a post-dinner drink at the Ellipse Bar & Lounge.


Location
Explore a captivating German city full of architectural wonders, both traditional and modern. The Radisson Blu Hotel in Cologne is close to Cologne Cathedral, a UNESCO World Heritage site and one of the city's true highlights. Other must-see Cologne attractions include the Old Town, the 16th-century Town Hall and the Romanesque Groß St. Martin Church.

Leisure
Enjoy state-of-the-art exercise equipment at the hotel fitness center, Vitarium. If you prefer to be outside, ask the staff about #BluRoutes. These safe running and cycling routes will help you keep fit while exploring the surrounding neighborhoods. After your workout, unwind with a visit to the Finnish sauna, or head to the steam room. For a small fee, you can also indulge in a relaxing massage treatment.

Directions
Nestled on the banks of the Rhine River, the Radisson Blu Hotel in Cologne stands directly opposite the grounds of the Koelnmesse trade fair. You can catch a sports event or concert at the Lanxess Arena, or visit the Chocolate Museum, all just a few minutes away. Cologne Old Town lies nearby in the historic city center, and is home to a Gothic-style cathedral and a host of other picturesque buildings. The hotel is only 100 meters from the nearest tram station, and just 15 kilometers from the Cologne-Bonn Airport. Experience convenience and stylish modernity, all in one hotel. As a major German city, Cologne is well-served by public transport.

All information is provided in good faith any inaccuracies please CONTACT US Thank you.