RheinEnergieSTADION-P!nk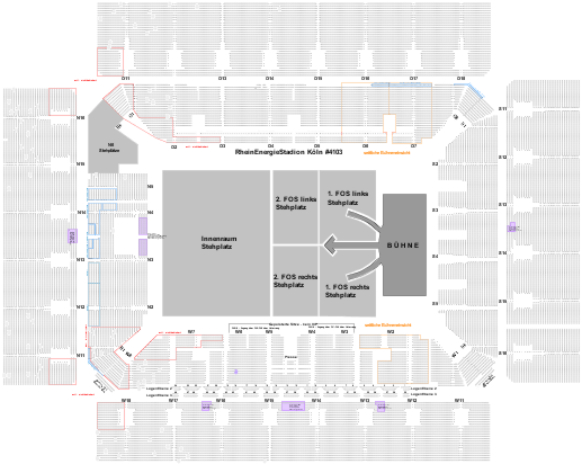 Address: Aachener Straße 999, 50933 Köln

The RheinEnergieStadion was built to replace the old Müngersdorfer Stadion with the perspective of Cologne being one of the host cities of the 2006 World Cup.
Works were completed in 2004.
The RheinEnergieStadion hosted five games during the 2006 World Cup.
Getting there
The RheinEnergieStadion is located in the west of Cologne, just over 6 kilometres from the city centre.
The stadium can be easily reached by car from the A1 motorway, which runs west of the city. Take exit 103 and follow the Aachener Straße east towards the city centre. After a little more than a kilometre the stadium will turn up on your right. Following the Aachener Straße further east will get you to the city centre of Cologne.
If using public transport, one can reach the stadium with tram line 1. From station Neumarkt in the city centre it takes about 15 minutes to reach stop RheinEnergieStadion.
On event days special tram services connect the Hauptbahnhof railway station and station Neumarkt with the stadium.