Oslo Spektrum Arena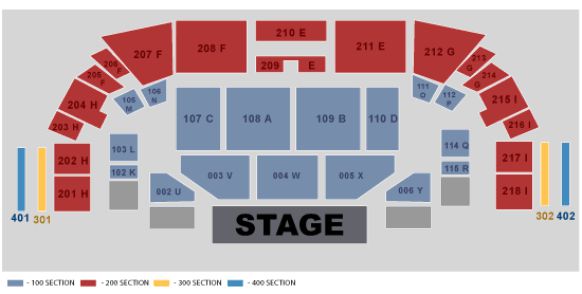 Oslo Spektrum Arena ANS
Sonja Henies Plass 2
0185 Oslo

Oslo Spektrum is the largest indoor multi-purpose arena in downtown Oslo, with all the amenities of the main city centre in the immediate vicinity. The arena is very flexible and can be used for everything from rock and classical concerts to musicals, conferences and exhibitions. The maximum capacity is 10 500 people for a standing concert venue

The arena has hosted major concerts such as Bob Dylan, Justin Timberlake, Red Hot Chili Peppers, Nobel Peace Prize Concert, Depeche Mode, Backstreet Boys, Britney Spears, Bruce Springsteen, Sting, Sarah Brighman, Guns N 'Roses and Sissel to name a few.
Where is Oslo Spektrum?
Oslo Spektrum Oslo is located between the City and Radisson Blu Plaza Hotel, right in the center of Oslo. The venue is extremely accessible being situated a short walk away from Oslo Central Station and Oslo Bus Terminal and only a short distance from international ferry terminals. .
How do I get to Oslo Spektrum
The arena is just a few minutes' walk from both the Central Station and the Bus Terminal at Railway Square - you have the choice of the subway lines, the tram lines or the city bus service.