Sportspalais Antwerp - Robbie Williams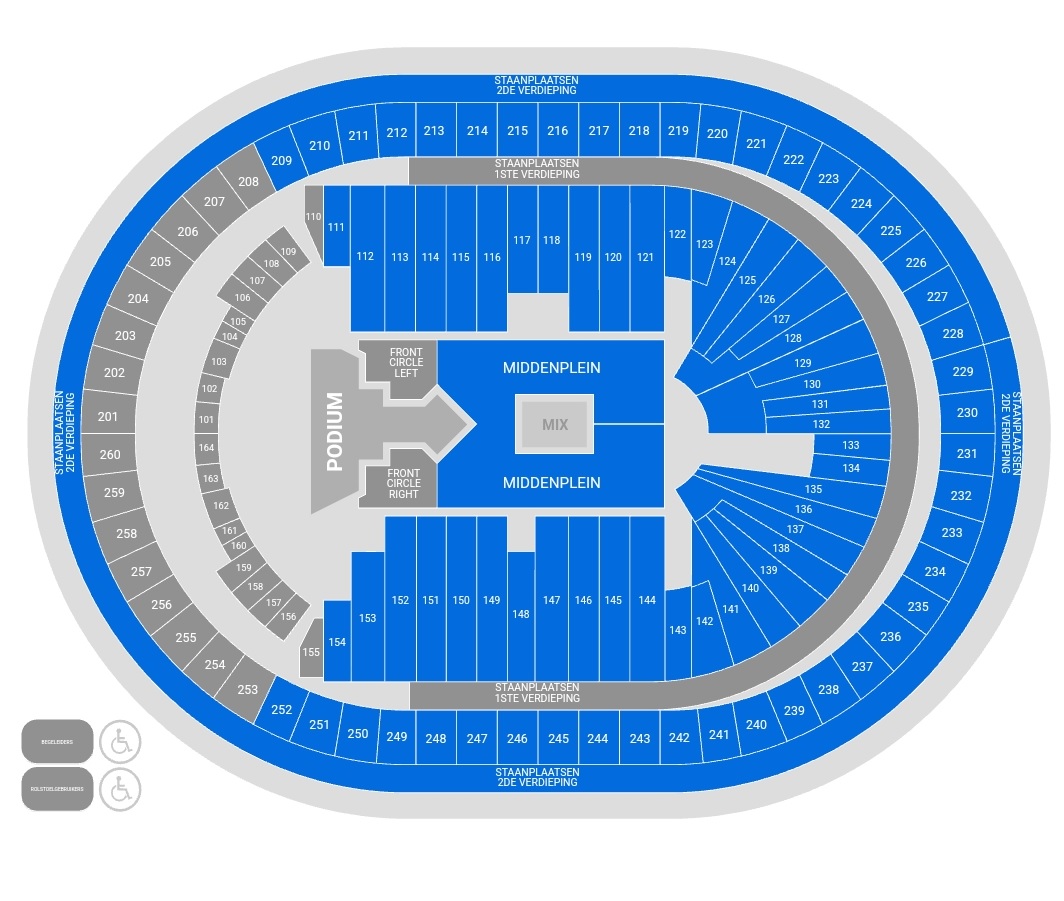 Address
Antwerps Sportpaleis nv
Schijnpoortweg 119,
2170 Merksem (Antwerpen)
Belgium

Directions
By Train
Take the train to Central Station of Antwerp. Coming out of Central Station go to 'Astridplein', which is right in front of Central Station. At 'Astridplein' you can take the subway, tram or bus (De Lijn). By subway take the presubway number 3 in the direction of Merksem. Then get off at the stop 'SPORT'. The Sportpaleis is next to the exit of this subway station.
By Tram
Take the number 12 tram in the direction of Deurne, the tram stops right in front of the Sportpaleis
By Bus
Take the number 19 or 23 bum coming from the centre of Antwerp, both these buses stop directly outside of the arena.
By Car
Coming from Brussels (E19 / A12), Ghent/Ostend (E17), Luik/Hasselt (E313) Take the ring of Antwerp. Follow the direction Breda. Then take the exit 2 (Deurne-Antwerp).
Coming from Breda / Bergen-op-Zoom (E19) Take the ring of Antwerp exit 1 (Merksem/Centrum). Then you turn left under the express road. Go straight on, until the road splits up. Here you turn left and immediately turn right. After about 1.500 m you will see the Sportpaleis.
Coming from Eindhoven (E34) Follow the direction Turnhout. Take the ring of Antwerp and follow the direction Breda. Then you take the exit 2 (Deurne-Antwerp).

Information
The Antwerp sport palace has had scores of sports events, spectacular shows and numerous concerts. It is also host to the Night of the Proms, that has taken place since 1985. Famous names such U2, Elton John, Limp Bizkit, Lionel Richie, Whitney Houston have all performed here.
Amenities
On-Site Food Outlets
13,800